HP's new Elite x3 purports to offer all the computing power of a laptop in a smartphone case, but can it work for your business?
Finding a computing solution that allows your employees to carry out all their work functions on the go is an issue for many small business owners. For employees who need the flexibility to be able to work anywhere, the challenge has often been combining portability with the power to run a full range of business programs. HP has recently released a three-in-one device that purports to offer all the computing power of a laptop in a smartphone case. Could the new HP Elite x3 be the right solution for your business and your employees?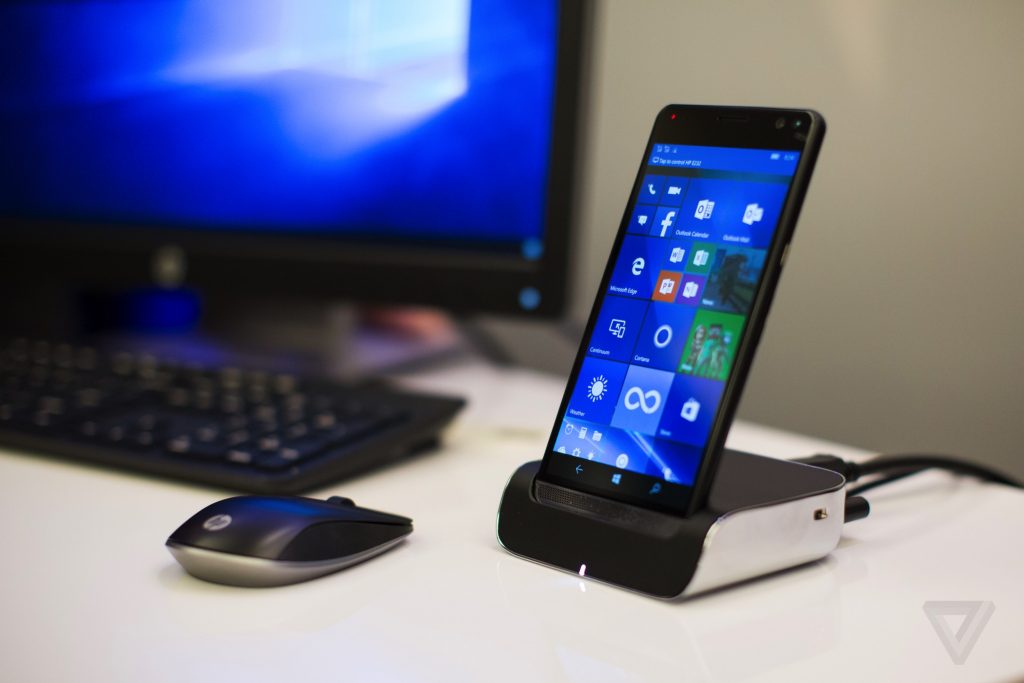 Right off the bat, it's important to note that HP is clearly targeting business users with their Elite x3 as the device's high price tag puts it out of reach for most consumers. This decision could be a boon for businesses, however. This robust smartphone has the potential to operate as a phone, tablet and computer in one–hence the "x3" in its name. For businesses whose employees need the flexibility to travel and work remotely but whose job functions require a full-powered computing solution, the HP Elite x3 might provide a relatively affordable solution in a conveniently small package.
Indeed, one of the Elite x3's biggest drawbacks for consumers is also one of its most important features for business users: its Windows operating system. The Windows Store's paucity of apps is a reason that Windows-based phones haven't caught on with the average personal user. For businesses and their employees, the major value of the Elite x3 is its ability to run Windows 10 and key productivity apps such as Microsoft Office–and with the HP Workspace app, it's possible to run multiple apps at the same time. In combination with the Elite x3's ability to dock and connect to a full-size keyboard and monitor, this three-in-one device is truly able to function as a computer as well as a phone.
In developing the Elite x3, HP also understood one of the biggest issues for many businesses of all sizes: security. The threat of malware and cyber criminals putting critical and sensitive data at risk is (or should be) at the front of all business owners' minds. To address these concerns, the Elite x3 comes with strong software and hardware encryption features combined with fingerprint and iris scanners to prevent access by unauthorized users.
In short, then, HP's Elite x3 offers a wide range of features that small businesses with on-the-go employees often look for: powerful computing power, compactness for easy portability and robust security. Though not cheap, the Elite x3's outsized value for business might make it the perfect solution that many small businesses have been looking for.
Are you wondering if the HP Elite x3 might work for your business and your employees? Our staff can help you evaluate your options and get you set up with the mobile computing solution that works best for you. Contact us today at (408) 849-4441 or info@veltecnetworks.com.