Being a busy business owner leads to a large influx of emails on a daily basis. Communication is one of the main contributors to success, and a good way to stay organized is to stop using stock mail on your device, and evolve with these useful apps to make your life a little easier.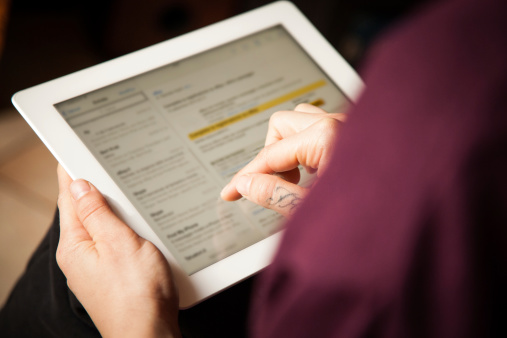 Switching from the old and changing to the new can be a little nerve-wracking, especially if you feel you just don't have the time to follow and learn new technology. But these apps are made easy and work for you without adding headaches.
You can manage, organize and collaborate greater than ever before with these useful apps:
Inbox by Gmail
Bundles: Forget about wasting time searching through your emails; have all of your promotions, purchases, trips and messages alike, bundled into one organized folder.
Highlights: You can see the highlights of each message at a glance without even opening them. Inbox does the work for you by highlighting photos, reservations, attachments, flights.
Reminders: You can add your to-do list to Inbox, it'll even give you the information you need to get more done.
Snooze: This option allows you to delegate times to messages and reminders. Sometimes turning off these can help you get some peace and relaxation.
Microsoft Outlook
Microsoft Outlook is ideal for business owners who use all Microsoft apps and services. You can have them all synced in one convenient place. This email app unifies calendars, emails, cloud storage and your contacts.
Easy Organization: Your communications will all be in one place, and you're able to choose more of what you want to see and get rid of the stuff you don't.
Automatic: Forget about painstakingly finding each individual email to organize in one convenient place, and delegate them into a group in just moments with Sweep. It's easier than ever to delete and move files to certain places with a swipe of the finger.
Dispatch
Dispatch communicates with an influx of other applications to accumulate multiple uses for your action-based email.
Delete, delegate, respond, and act with ease,
Archive, delete, and report easily with simple swipe options,
Save frequently used responses to respond to emails within seconds with Snippets,
Set reminders to respond to emails at a later time with a built-in Reminders app. You can also save links to articles you might want to read later with this function.
Triage
Triage has a very simple and user friendly interface, the options are clearly stated for you on the top, bottom and middle of the app for quick and easy use.
Flip up to archive, delete, or mark your emails as read,
Swipe down to keep emails for later,
Forward or send a short reply by tapping the arrow.
CloudMagic email
Team contacts: you can add your team to join and share your contacts with one another, this is a great way to network and get yourself out there.
Integrate with ease: save emails and files onto your favorite apps for productivity.
You will get more done by choosing an easier alternative to your stock email. Keep in mind, technology is entirely focused on improving our lives and we can use it to our advantage.
Veltec Networks knows you need to stay up-to-date on the latest tools available to help you work more efficiently. Contact (408) 849-4441 or send us an email at info@veltecnetworks.com to speak with one of our IT specialists.