Get Your Business the Fortune 500 Treatment – Office 365 Continues to Skyrocket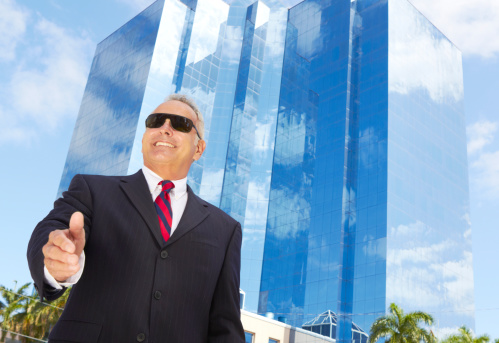 Currently the most widely used productivity suite, Office is continuing to skyrocket with four out of five Fortune 500 corporations utilizing Office 365. Usage is rapidly growing; figures show 15 million subscribers with an additional 1 million per month reported. In the SMB sector, estimates are at around 50,000 companies getting on board each month.
Satya Nadella, Microsoft's CEO, reported that their Q4 2015 earnings show a staggering 88% growth in revenue. With that kind of substantial growth, we should expect to see more innovations ahead on the roadmap. Nadella called Office 365 "the most strategic development surface area" for the company. Microsoft is certainly optimistic about their cloud services, thus pioneering their first cloud service model OS, Windows 10.
Get in touch with Veltec Networks at info@veltecnetworks.com or (408) 849-4441 to learn more about the newest innovations and benefits that Office 365 has to offer.
There are two new innovative highlights exclusively for Office 365: the launch of Office 2016 and the new Office 365 Enterprise Lineup5 SKU. For those who have been holding out, this is a great opportunity to subscribe, as Office 2016 will soon be available to PC users. The Mac Office 2016 version is currently available for Office 365 subscribers.
The new Office 365 E5 SKU will add new Skype for Business functionality, which now includes Cloud PBX and PSTN Conferencing. The bundle will also include Power BI Pro and Delve Organizational Analytics. In addition, you get eDiscovery, Customer Lockbox, Data Loss Prevention (DLP), and Safe attachments. This plan will replace the existing Office 365 E4 plan.
What does this all mean? Earnings and revenue aside, according to Microsoft, Office 365 will:
Bolster business agility
Enhance access to information
Increase collaborative culture
Support a mobile workforce
Ensure compliance
Offer security-hardened service
The question is – are you ready for Office 365? Get in touch with our teams of experts at Veltec Networks to discuss a safe and effective migration to Office 365, and all the benefits it offers your business. Contact us at info@veltecnetworks.com or (408) 849-4441.