The Chief Information Officer of a company, usually referred to as the CIO, is responsible for strategic IT planning, analysis, and overall information technology management. However, employing someone in this executive level position is normally not feasible for small and midsize companies due to limited budgetary resources.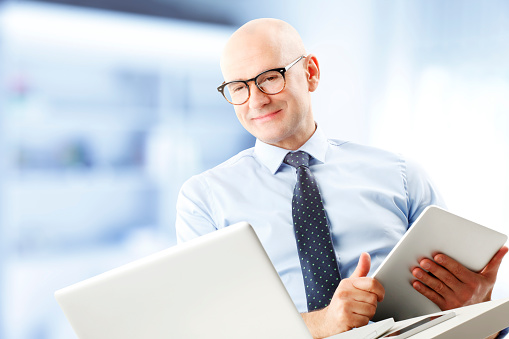 Due to the rapidly changing nature of technology, and the need to maintain a state-of-the-art cutting-edge to stay ahead of the competition, technology can quickly become a heavy burden for a business owner or CEO. By implementing a Virtual Chief Information Officer, that burden is lifted from the business owner and put in the hands of the vCIO. The business owner no longer has to worry about the company's IT systems, and can concentrate their efforts on more important matters, like running the business and making a profit. He or she can now focus on the day-to-day operations of the business, then meet with the vCIO to discuss technology matters and ensure the company's IT is aligned to the business objectives of the company.
A vCIO is outsourced, providing these valuable services at a much lower cost than having an in-house CIO on staff.
When you hire our company as your vCIO provider our services include:
Offering professional guidance on your new IT initiatives.
Analyzing and allocating your IT budget.
Managing the changeover to new technologies.
Providing regular reports on your business IT systems health and security status.
Creating and implementing your business continuity plan in case of a catastrophic disruption of information technology services due to a natural disaster or intentional sabotage.
As a resource for your entire team, your vCIO will help you to avoid potential pitfalls and select the technology solutions that best meet your company's objectives and keep you within your budget.
A vCIO can help you choose and implement complete IT solutions or simply provide guidance. Whatever level of services you choose to receive, we guarantee that the result will be increased efficiency and overall lowered IT costs for your business.
Contact us today to learn how a vCIO can benefit your business. Our VCIO professionals are always available for consultation. Let us show you why virtual services are the future of business.