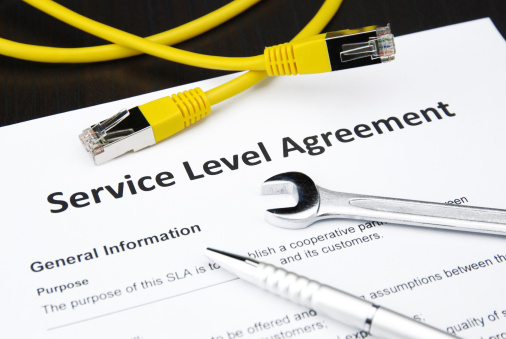 While there's a lot of great IT consulting companies out there, there's a lot of not-so-great ones as well. You've probably noticed a common pattern: they make all sorts of promises, then when it comes time to deliver, they're nowhere to be found, or worse, they'll take twice as long as needed to resolve issues to leave you with shockingly high bills. So how do you find the right IT consulting company?
Here's 10 vital questions to ask an IT consulting company BEFORE signing a service contract:
What certifications and/or technical specialties do you have?
You depend on your information technology to get work done, so it's important to work with a qualified IT consulting company that truly knows what needs to be done to improve the way you're using information technology. Make sure you've asked about certifications and/or technical specialties.
Have you worked with other businesses in my industry?
Every business has unique IT needs, especially if they're operating in an industry with specific compliance requirements. If you're subject to industry-specific regulations, make sure the IT consulting company is familiar with those regulations – and able to help you do whatever needs to be done to stay compliant.
What type of IT service & support offerings do you have?
While most IT consulting companies offer similar, if not the same, IT services and support; it all comes down to how they're offered: does the IT consulting company offer managed services, as well as hourly rates? This gives you the option to get the right IT services and support for your unique needs.
How long have you been working in the IT industry?
There's some great IT consulting companies who've only been in the industry for a short time, however, it's always nice to know your IT consulting company has a few years of experience – this shows they've built up experience, knowledge, and skill-sets; and they'll be able to handle your information technology with ease.
Will you help me ensure business continuity?
If an IT consulting company hasn't talked to you about business continuity, they're probably not the right company for you. The truth is, you simply can't afford a few hours, or even days, of downtime. Make sure the IT consulting company talks about ensuring business continuity through a comprehensive data backup/disaster recovery solution.
When would I be able to contact you for support?
Imagine going into the office after the weekend and finding a server has crashed or a computer has malfunctioned! Would you be able to contact the IT consulting company in the event of major downtime? Make sure they offer a good response time that lets you feel comfortable knowing they're available during emergencies.
How do you stay ahead of evolving technology advancements and challenges?
As you've probably noticed, technology evolves fast – new advancements come out quite often, and as a result, new challenges appear on a regular basis. If an IT consulting company doesn't have an answer to this, they're probably not the right IT consulting company for you.
Can I speak with some of your existing clients or see case studies/testimonials?
In general, word-of-mouth is a fairly reliable way to find out if you're choosing a good IT consulting company. Ask if they're willing to let you speak with some of their existing clients or check their website for case studies and testimonials. This gives you a good idea of what to expect working with them.
Will you proactively try to prevent problems instead of simply reacting to them?
Any IT consulting company can come onsite or log in remotely to deal with problems as they occur, but you're the one who's impacted by those problems; so why have them in the first place? Make sure they're proactive with regular maintenance, 24/7 monitoring, and patch management to prevent problems before they occur.
How do you plan to protect my IT systems and data?
As cybercrime continues to become more sophisticated than ever before, businesses are starting to worry about cybersecurity; and they should! Ask what the IT consulting company plans to do to protect your IT systems and data, and if you're not comfortable with the answer, don't sign a service contract!
We can answer all of these questions, and anything else you'd like to know. We guarantee you'll be happy with our answers! Find out for yourself – call us or send us an email.