Firewalls & Network Security
We mitigate cyberattacks against your organization by providing quality firewalls & network security solutions.  
    Do you want to protect your systems and data from malicious intruders?
    Are your employees likely targets of email phishing scams?
    Do you want to prevent your team from accessing harmful content online?
A firewall is a vital element within your company's security system, protecting your network from cyber threats. Your firewall helps to keep disruptive and destructive forces out while allowing you to control incoming data traffic based on the security parameters you define and control. Veltec Networks provides growing businesses like yours with business-class firewalls & network security solutions that also let you control outgoing traffic sent from computers within your network. With our solution, you prevent your employees from accessing harmful online content and sending out sensitive or confidential company information.
Contact our experts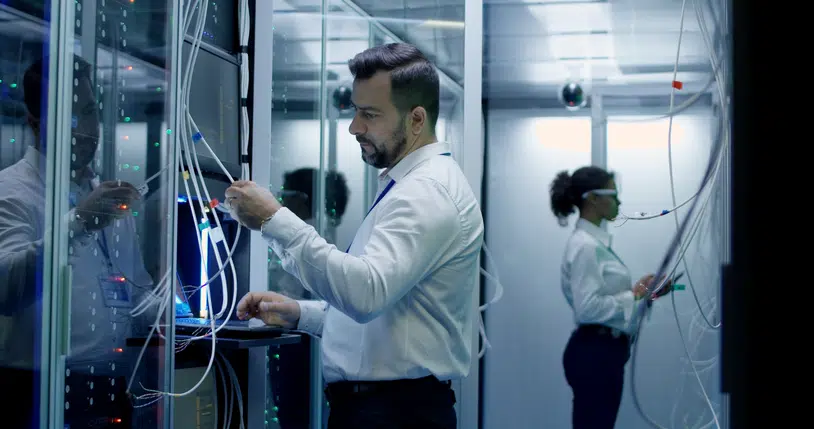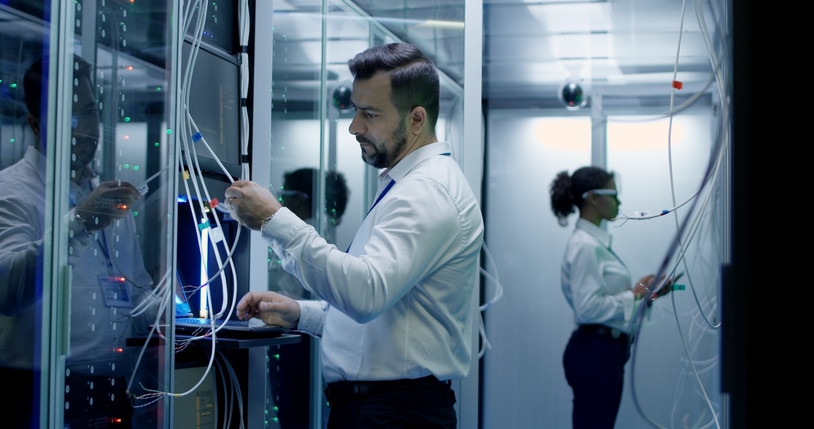 Why Businesses in San Jose Choose Veltec for Their Firewalls & Network Security
Properly configured firewalls and well-protected networks are crucial to maintaining the security of growing companies' devices and data. This article will examine the role that firewalls play in securing clients' networks and showing how Veltec's free computer security and vulnerability scan helps discover loopholes that attackers could use. We also discuss how the Veltec team's skill and expertise ensure that companies take the guesswork out of the complex firewall and network configurations. We ensure that you:
    Quickly identify and resolve online threats
    Have round-the-clock monitoring and reports on internet usage
    Protect your technology investments
    Conduct business securely over the internet
    Reduce the costs caused by lost or compromised company data
    Comply with industry regulations
    Maintain your clients' confidence in your company
The Firewalls & Network Security Solutions We Provide
Our team of experts is highly trained and experienced in all types of network management and firewall setup. We provide the following solutions to growing businesses to ensure the security of their networks:
Free Security Analysis
Veltec Networks offers a complimentary cybersecurity assessment to small and mid-sized businesses that want to improve their security posture. Our team will analyze your existing network environment to identify any potential threats to your data and suggest the preventive measures we can take to keep you safe. Our comprehensive analysis helps you find out whether your servers and computers are secure and able to handle your growing business needs. Our cybersecurity assessment covers the following areas:
    Analyzing key technology components
    Documenting potential threats
    Identifying exploitable flaws
    Analysis of the impact of a successful exploit
    Reporting and recommendations
Network Security Solutions
Your company's success relies heavily on your network's efficiency to run your daily operations and how easy it is for you to carry out your business with your partners, clients, and suppliers. However, there are many cybersecurity threats that could compromise an improperly set up network, where a single breach could result in the total shutdown of the system. Veltec Networks offers cutting-edge network security solutions that protect your network from cyber threats at an affordable fee:
    Network hardware installation and setup
    24/7 monitoring for suspicious traffic
    Proactive maintenance
    Anti-malware
Firewall Setup and Management
Filtering of internet traffic is an essential and powerful component of a corporate network security strategy. The most effective way to prioritize, block, and allow what enters or leaves your network is through a reliable firewall. Veltec Networks offers firewall solutions with advanced capabilities for content filtering and intrusion prevention. We provide the following services and solutions:
    Hardware firewall setup
    Software firewall installation
    Cloud firewalls
    Internet traffic filtering
    Continuous monitoring and support
We Guard Your Company Network against Malicious Intruders
Veltec Networks provides a range of network security solutions to businesses all over San Jose. Our highly competent and trained experts are adept at network monitoring, firewall management, security, web content filtering, proactive detection, and prevention and provide your growing businesses with adequate protection from online threats. Do you need help managing your network security features? Sign up for Veltec's free computer security and vulnerability scan.