Incident and Protection Planning
We Offer Expert Incident and Protection Planning Assistance to Boost Your Security Posture
    Are you looking to drive preparedness and prevention with a robust incident response plan?
    Do you want to validate your incident detection efficacy with industry-leading technology?
    Do you want to discover and eradicate unknown cyber threats?
Cyberattacks and data breaches can cause distractions and impair normal business operations. These cybersecurity incidents have led to numerous business failures. With an effective and robust incident plan, your organization can lessen the impact of attacks.
Veltec Networks offers full incident planning services that minimize security incidents damage and prepare you for future attacks. Our incident and protection planning solutions help you define clear prevention strategies and recovery actions. We take a proactive approach to cybersecurity, helping you enhance your security posture. Count on us to help your team handle crisis control precisely, minimizing costly downtime in the aftermath of an event.
Talk to our cybersecurity experts today!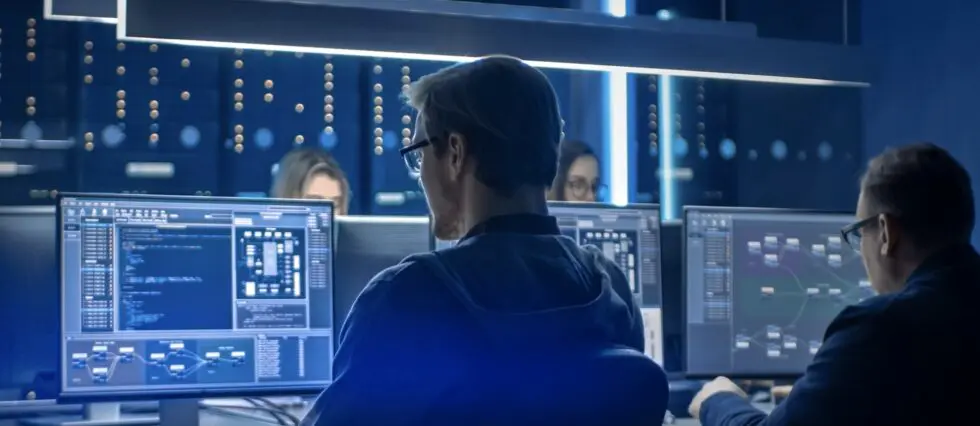 Business Benefits From Our Incident and Protection Planning Solutions
At Veltec Networks, we offer comprehensive incident and protection services that incorporate industry best practices. We can help you design customized policies that prepare you for evolving incidents. Our expert team will clearly define and document your incident response and notifications to meet regulatory obligations. With our solution, your organization will have an easier time reacting to the incident.
Let us assess and review your existing response strategy and reveal areas for improvement. Our team will make recommendations that bolster your security status and prepare you for future incidents. Count on us for technical and advisory services that help you manage incidents more efficiently. We offer enterprise-grade crisis communication, resource coordination, and procedural expertise to support your current cybersecurity capability.
Leverage multiple benefits from our incident and protection planning services, including:
    Compliance with your regulatory obligations
    Proactive protection from the effects of security breaches
    Limit financial and reputational damage from successful attacks
    Quick remediation to minimize damage
    Consistent status updates and recommended actions
Why Choose Veltec Networks?
Veltec's incident planners have the deep industry expertise needed to help you at any stage in the incident life cycle. We offer diverse solutions including, incident management, system forensics, malware analysis, and cloud analytics. Partner with us for:
Proactive Incident Response Planning
Veltec Networks provides access to experienced incident response consultants who can enhance your incident response processes. Our team uses purpose-built response technologies that ensure that you mitigate cyber incidents effectively. We'll help prepare your team for a well-coordinated response that minimizes uncertainties during complex cyber incidents. Our solutions will help you:
    Reduce response time and incident impact
    Minimize your risk exposure
    Optimize your incident response processes
Incident Planning Consultation
Our expert team uses global operational practices and cyber threat trends to evaluate your incident response capabilities. We offer expert perspectives to help you find unknown adversary activity and strengthen your existing plan. Count on us to tailor your security program to match your business operations, helping you make the most of your tech investments. We will help you:
    Validate security controls
    Reduce an adversary's dwell time in your environment
    Assess cyber defenses
Top-Notch Incident Planning Expertise
Our tech experts support you in broadening visibility and offer actionable insights to minimize future incidents. With our proactive cybersecurity approach, your team can identify and mitigate internal and external threats seamlessly. We combine human and machine intelligence with the latest threat hunting technology to deliver a comprehensive inspection. Our team also offers:
    More in-depth inspection for unknown compromises
    Flexible assessments that reveal covert activity
    Reduced detection time and hastened response to previous intrusions
Enhance Your Incident Planning Capabilities with Expert Guidance
Veltec Networks offers cyber threat intelligence and in-depth industry knowledge to help you prepare for and respond well to cyber incidents. Organizations in the San Francisco Bay Area can count on us to improve their cybersecurity systems. Contact us today.