IT & Cybersecurity Services for Education
Veltec offers educational institutions of all sizes reliable, secure, and scalable IT and cybersecurity solutions.  
    Do you need help supporting technology infrastructure handling hundreds or thousands of users?
    Is the privacy and security of your students and faculty's information a critical concern for your organization?
    Do you need to lower your overall technology costs without impacting the quality of service?
Veltec Networks is a leading provider of support, IT consultancy, and cloud solutions in San Jose, CA. We have designed our all-inclusive IT and cybersecurity services for education with your institution's mission in mind. We offer you unlimited technical support, proven IT infrastructure solutions, and CTO-level consultancy to increase organizational efficiency.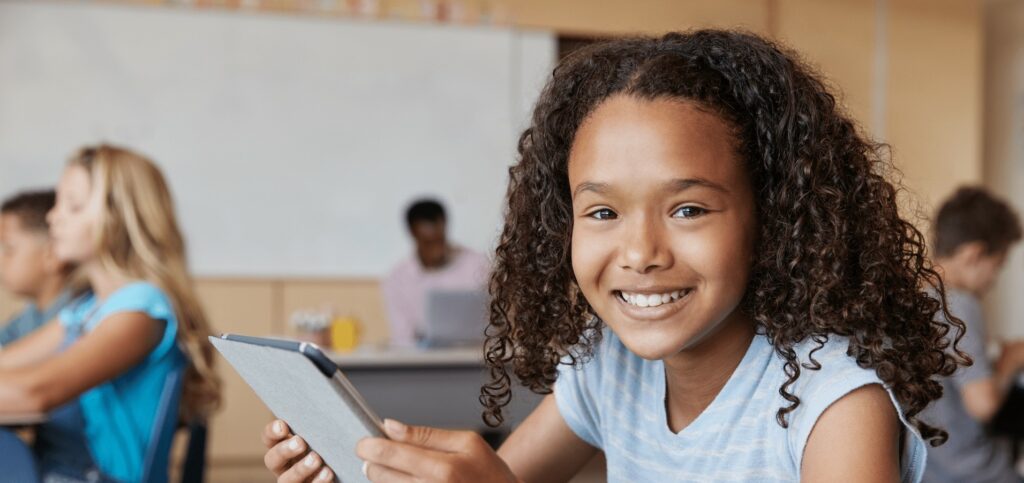 The Benefits of Veltec Networks IT Solutions for Education
At Veltec Networks, we know how valuable modern IT solutions are to the delivery of contemporary education. Most educational institutions have the unenviable task of trying to achieve their broad mandate with scarce financial resources. We help organizations discover the value and cost savings that managed IT services can provide, and how our experts can make it easier to achieve their goals. We have a skilled team of technicians, IT consultants, and engineers who help you to:
    Make the best technology investment decisions
    Set up and integrate new systems with your current technology
    Enhance internet connectivity
    Migrate your school's data to the cloud
    Secure your testing data and sensitive communications
    Enjoy 24/7/365 monitoring and support of your IT systems.
Technology Solutions for the Education Industry
Below are some of the IT and information security solutions we provide to help your organization achieve its objectives:
IT Infrastructure Support
Veltec Networks' help-desk technicians have years of experience supporting technology for educational organizations of all sizes, managing IT needs, and providing staff and faculty training. Our team is certified in programming, user support, systems analysis, and application training, giving us an in-depth understanding of new and emerging technologies. When you sign up for IT support, we offer the following:
    24/7 technical help desk for all support queries and issues
    Multiple communication channels with our tech team, including telephone, email, and web portal
    Mult-disciplinary IT experts with experience in setting up, managing, and supporting complex systems
    Followup to ensure satisfactory resolution of any issues
Data Privacy and Security
While digital technology makes it easier for the education industry to offer learning resources, it also exposes many people to risk. Schools and colleges are especially low-hanging fruit for malicious parties who want to penetrate their cyber defenses. With hundreds or, in many cases thousands, of people connecting to an institutional network with their own devices, and without much formal cybersecurity training or awareness, your organization is open to multiple channels of attack. Your institution must put its students, staff, and faculty's information security and privacy first online and offline. To keep you protected, we provide:
    Secure data storage
    Network security
    Endpoint security
    Secure Wi-Fi connections
    Firewalls
    Data backup and restore
Cloud Solutions
Today, many educational institutions are rethinking the way they work with their IT systems and infrastructure. The reason for this shift is that, unlike a few years ago, there are now robust mobile and Software-as-a-Service (SaaS) solutions to handle critical administrative functions and delivery of educational content. With more sophisticated and powerful cloud-based communication, productivity, collaboration, and data security tools developed every day, Veltec Networks works with you to regularly evaluate the cloud solutions that best fit your needs. They include:
    Virtualization services
    Cloud data management
    Cloud security
    VoIP Telephony solutions
Technology to Help You Deliver Education Services Effectively
For nearly two decades, Veltec Networks has offered dozens of schools, colleges, and other educational institutions with help in choosing, implementing, and maintaining a variety of IT systems. Our IT and cybersecurity solutions ensure students' effective engagement and help faculty create interactive curriculum while ensuring that administrators have the best accountability and reporting tools. Contact us today, and let us show you how technology can make a difference for your organization.