IT & Cybersecurity Services For Engineering Firms
Our IT and cybersecurity services help engineering firms to work faster and smarter.  
Are you worried that technology downtime could slow down your productivity and eat into your profits?
Do you believe that emerging technologies can make your work easier and faster?
Do you want to secure your proprietary designs, documents, and client data from malicious intruders?
The demands of engineers and engineering firms are stern tests of the limits of computer software and networks. What's more, today's engineering companies rely on secure, robust IT infrastructure for them to operate at peak efficiency. Veltec Networks' IT and cybersecurity services for engineering firms offer the hands-on support that engineers need to optimize technology and deliver on their objectives. We have highly skilled experts from different fields in Information Technology, allowing us to provide everything from managed It services to cloud support.
Schedule a free consultation today!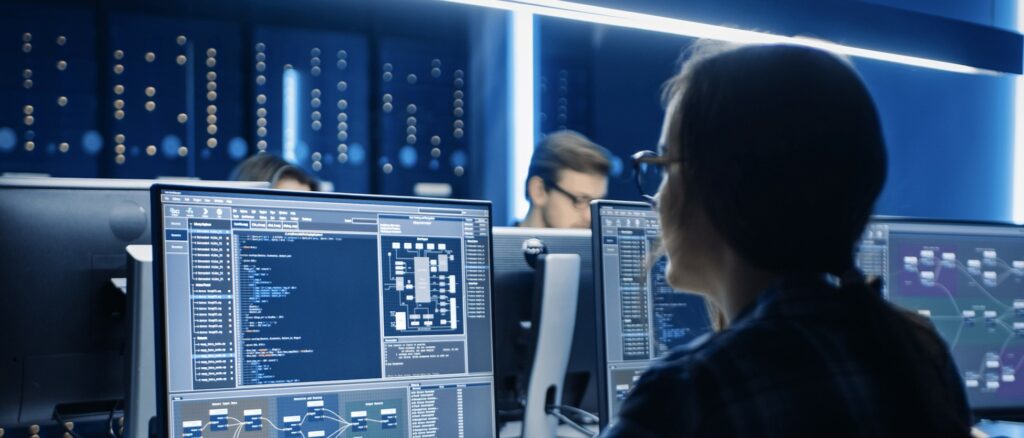 How Our Services Help Engineering Firms Succeed
In today's competitive business environment, it is nearly impossible to self-manage your IT infrastructure while meeting your clients' expectations. The situation becomes more challenging when your engineers demand high-performance networks, fast file sharing, the latest software, and specialized apps to improve their collaboration on projects. At Veltec Networks, we understand the challenges that engineering firms face. We focus on providing your company with reliable infrastructure while you and your team concentrate on running a successful engineering company. We position your engineering company for success by:
Offering your firm proactive, managed IT support
Protecting your IT infrastructure by setting up network perimeter and endpoint defenses
Repelling malware, phishing attacks, ransomware, and viruses
Encrypting your communications to ensure sensitive data remains private
Helping you to discover and take advantage of the newest cloud technologies
Engineering-Focused IT Solutions Offered by Veltec Networks
We provide a range of technology solutions including:
Managed Tech Support Services
Because of modern engineering's unique nature, firms in the industry must prepare for one-of-a-kind technology challenges. We offer 24/7 monitoring and support for your mission-critical systems to ensure you avoid breakdowns, provide support for your third-party engineering applications, and liaising with technology vendors to get significant issues resolved as quickly as possible. Some of the technical support services we offer are:
Network setup and configuration
Server setup and configuration
Software installation, update, and patching
24/7 monitoring
Cloud-Based Solutions
There are few fields where the need for the best and newest technology is more acute than engineering. Engineers are sophisticated technology users with high expectations of their systems and the people who support them. We provide a choice of cloud solutions that are not only scalable, but also have the capacity to transfer, store, and share large data files, technical drawings, and complex models. Additionally, the security features of the cloud security solutions below ensure there is little risk of someone outside your organization stealing your intellectual property:
Server virtualization
Cloud data management
Cloud security solutions
Network and Systems Security
With global cybercrime reports increasing rapidly, any unprotected corporate network is open to attack by malicious parties. Veltec Networks helps ease engineering companies' security fears, particularly those with proprietary information or intellectual property to protect. We offer the following cybersecurity services to engineering firms:
WiFi network protection
Firewalls and network security
Penetration tests
Secure internet telephony services
Gain a Competitive Edge over the Competition with Cutting-Edge IT Solutions
Veltec Networks provides your engineering firm with a suite of professional and responsive IT and cybersecurity services to help you achieve your business objectives. Our experts do everything necessary to ensure that you have a safe, reliable, and efficient computing environment — from threat monitoring and server maintenance to backups and cloud applications. Call on us, and let our experts carry out a free vulnerability assessment on your company or provide you with more details on our services.