IT & Cybersecurity Services for Tech Startup Businesses
We Deliver Top-Notch IT & Cybersecurity Services that Enhance your Business Operations
    Are you looking to protect your business against costly data breaches and disruptions?
    Do you want to fortify your cyber defenses and reduce your risk exposure?
    Are you looking for IT services that can boost your competitive advantage?
Securing your tech startup business is critical in today's tech-savvy world. Maintaining IT and cybersecurity services, however, takes time and resources away from your growth initiatives. With the assistance of an outsourced IT service provider, your tech startup business can deliver reliable and secure services.
Veltec Networks is your go-to-place for efficient IT and cybersecurity services that help to boost your productivity. Our tech experts deploy a holistic approach that covers all aspects of your business' IT operations, including planning and implementing new processes. Count on us to deliver comprehensive managed services and support for all your systems. With our solutions, your tech startup business will have an easier time building your competitive advantage.
Talk to our IT specialists today!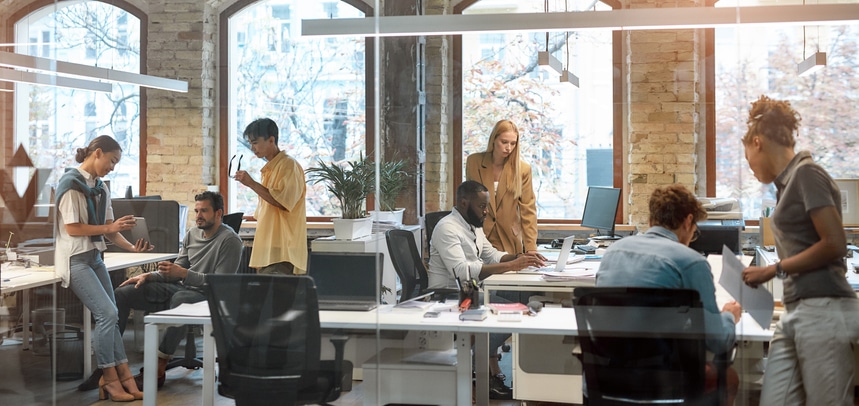 Why Choose Veltec Networks for your IT & Cybersecurity Needs?
At Veltec Networks, we perform a needs assessment and infrastructure review to understand your business's current state. Our expert technicians then offer recommendations on ideal infrastructure that can steer you towards achieving your business goals. Our customized solutions help you make considerable savings on your IT expenditures. We also provide quarterly assessments that monitor your solutions' success and ensure that your IT runs at optimum performance.
Our 24/7 live help-desk support helps to resolve any arising tech issues to maintain seamless operations round-the-clock. Count on us to help you create and execute a strategic plan that responds to your growing IT needs. We also deliver seamless managed services, including data backups and managed security, to offer cost-efficient protection. Partner with us for integrated cloud security solutions that include advanced threat protection and real-time monitoring.
Our solutions will help your tech startup business to:
    Secure your mobile and in-office employees
    Monitor your systems for potential tech issues
    Increase resilience and minimize system disruptions
    Secure your endpoints from ransomware and zero-day threats
    Preserve business continuity with reliable data backups
IT & Cybersecurity Services for Tech Startup Businesses
Veltec Networks offers reliable solutions that keep your business up and running, no matter what comes your way. We provide:
Managed IT Services
Veltec Networks saves you time and money with an outsourced IT department with in-depth industry knowledge and expertise. Our expert team helps you avert security risks and compliance issues that can cost you regulatory penalties and legal liabilities. We offer reliable IT services that free up your in-house team to focus on boosting your company's growth. Count on us to:
    Deploy and host mission-critical technologies
    Maintain efficient, reliable, and secure IT systems
    Resolve arising tech issues in real-time
Cybersecurity Services
Count on us to help you prevent, detect, and respond to diverse threats while enhancing your security posture. We provide insights on your risk exposure and help you implement solutions that prevent evolving threats. Our security experts offer the security you need at an affordable price. Partner with us for:
    Wireless networking and security
    Firewalls and network security
    Penetration testing and ethical hacking
Technology Consulting
Our expert team can help you deploy customized IT solutions aligned to your business processes. We'll help you make sound tech and cybersecurity investments that match your specific business requirements. With our consulting services, you'll have an easier time optimizing and simplifying your business processes. Our solutions will help you:
    Boost your productivity and profitability
    Incorporate technology into your processes
    Develop customized strategic plans
Streamline Business Operations with Reliable IT & Cybersecurity Solutions
Veltec Networks helps young companies identify, integrate, optimize and secure top-class systems that will run their business. Count on us to align your IT systems with your business goals to help you attain a competitive edge in your market. Contact us for a free consultation!