Mobile Device Management
We Offer Mobile Device Management Solutions that Foster Secure Remote Working  
   Do you need robust device security policies that safeguard corporate data?
    Are you looking to provide faster issue resolutions for your mobile devices?
    Do you want to ensure device compliance and policy enforcement?
Today's businesses rely on mobile computing to enable streamlined remote working. Evolving cyber threats, however, pose a threat to mobile computing initiatives. If employees lose their work-related mobile devices, your confidential data can fall into the hands of rogue cybercriminals. Such incidents result in legal liability and call for enhanced security solutions that minimize your risk exposure.
Veltec Networks delivers comprehensive mobile device management that secures business-critical information. Our solutions help employees collaborate on projects securely and exchange emails safely. Count on us to minimize the risk of lost or compromised data while you exploit line-of-business applications. Let us set up your mobile devices professionally and safeguard business information.
Contact us today to learn more!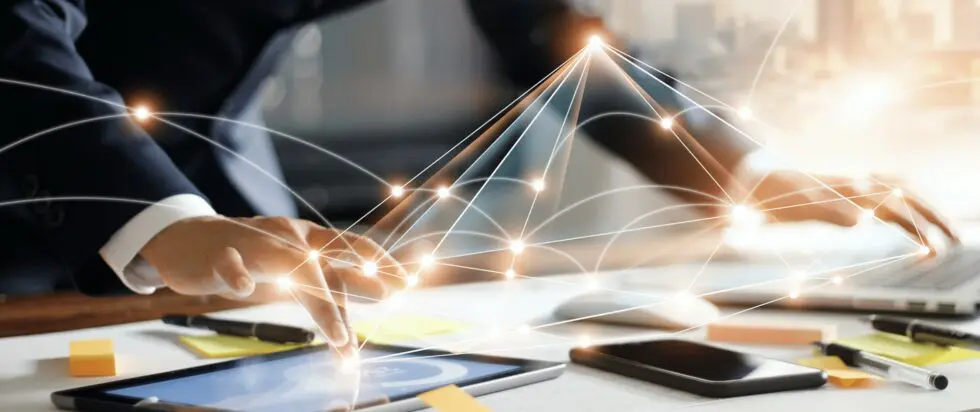 Why Choose Veltec Networks For Your Mobile Device Management Solutions?
At Veltec Networks, we provide round-the-clock remote monitoring and management for your authorized mobile devices. Our proactive approach helps us identify and resolve arising tech issues in real-time. We offer enforced encryption and secure password implementation that keeps out hackers and cybercriminals. With our solutions, your team can restrict users from copying/sharing data to personal applications.
Our mobile device management solutions allow you to lock and clear confidential business data from stolen or lost mobile devices. Let us extend your IT team's visibility and control, enabling them to secure, manage, and monitor corporate-owned devices. We'll also help you create and enforce robust security policies to ensure corporate data.
Leverage multiple benefits from our solutions, including:
    Monitoring security breaches
    Detect compliance violation and take appropriate resolution steps
    Restrict employees from taking screenshots of work apps
    Block device connection to unsecured networks
    Minimized business downtime
Mobile Device Management Solutions
Veltec Networks specializes in helping businesses in the San Francisco Bay Area attain complete mobile device security. We deliver comprehensive mobile device management services that streamline your business operations while securing your business data. We offer:
Remote Cast and Control
Count on us to help you resolve device issues and minimize downtime with remote cast and control. Our solution lets you take control of device screens remotely to perform actions and help your staff get back to growing your business. Leverage remote troubleshooting and provide instant support for your frontline employees and remote workforce. Our solutions help you to:
    Take screenshots and record screen sessions
    Extend quick IT support to remote employees
    Save on-site troubleshooting expenses
Device Compliance and Policy Enforcement
Our mobile device management solutions let you automate application management and streamline policy enforcement. We'll support you in setting device usage policies that align with your business practices. Our team can help you enforce device-specific restrictions automatically, ensuring that employees adhere to your set standards. With our solutions, your business can:
    Enforce device passcode settings
    Dynamically change device policy
    Configure profile to enact policies
Foolproof Security for Corporate Data
Veltec Networks can help your organization fortify enterprise security with advanced mobile device security. In case of loss/theft, count on us to locate and wipe the device's data to maintain business data safety. We'll also help you detect and report high-risk devices within your organization's network. Our expert team also delivers customizable access to corporate accounts, helping you achieve a secured access network. We offer:
    Convenient and secure access to your organization's apps
    Encrypted containers to store enterprise data securely
    Cloud backup solutions that maintain 24/7 business operations
Enable Secure Remote Work with Reliable Devices Management Solutions
Veltec Networks is your go-to-place for business-grade device management solutions. Businesses in San Jose can count on us to enhance their mobile computing initiatives while keeping business-critical data secure. Contact us today!