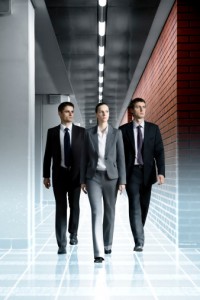 The iPhone 6s and iPhone 6s Plus have been out for a month now, and people are starting to discover the full potential these phones have to offer. These 14 things will help you master the use of you iPhone 6s and iPhone 6s Plus, that we bet you did not even know your iPhone could do.
3D Touch in Apple Music
You can deep touch (pressing your finger on the screen a bit harder) a song and find out what album it is from and what other songs are on that album. From there you can put on the entire album or add it to My Music.
Adding Contacts Made Easy
By deep pressing the digits of a new phone number, will present options to add that number to your contacts. Do so from anywhere on the screen where the full phone number is displayed.
3D Touch App Switch
The Home screen is now customizable by simply deep pressing apps to move them around. Instead of double tapping. You can also change your background easier by deep pressing the side of the screen.
Siri Can Do Accents Now
There is not much practical purpose to this one, just really added for user fun. Siri can now speak with an American, Australian, and British Accent and can also be set to speak as either a male or female.
Share Locations
You now have the option to share a location of any place or spot you stop at in maps by simply pushing the Share Location Button.
Quick Reply
When messaging, you can send quick default replies when you don't have time to type the full response. You can even create custom quick replies to add a personalized touch.
4K Video Recording
To unlock the full capabilities of your camera, you enable the 4K at 30 fps in the settings. Be careful though as the 4K camera takes up extra space on the iPhone.
Viewing Recent Photos
You can view recently taken photos easier now by deep pressing the thumbnail on the bottom left corner of the screen. After you finish looking at your masterpieces, you will be taken back to the Camera.
Siri Voice ID
Siri can be set only to respond to your voice. This can be set up in your settings.
Recent Contacts
You can create thumbnails for recent or commonly used contacts. It is like speed dial for texting.
Weather View
You can now view added cities on your weather map by deep pressing on them to bring up the full weekly forecast.
Hiding Unused Apps
Apple iPhones come loaded with many apps, not all of them useful for everyone, however. You can now hide unused apps from the restriction page.
Redeeming App Store Codes
You can now redeem app store codes by deep pressing App on the home screen to quickly launch all of your redeeming codes. This also works with the iTunes Store.
Low Power Mode
You can increase your battery's lifespan by putting your iPhone into low power mode from the settings. Low power mode disables Siri and other Background Apps.
For more information on how to master using your iPhone 6s and iPhone 6s Plus, contact Veltec Networks at info@veltecnetworks.com or (408) 849-4441.