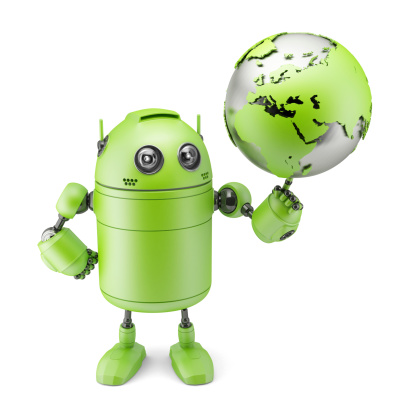 Do you know how to protect your Android device from security threats? Often, people store a lot more sensitive information on their personal devices than they realize. As a business owner, safeguarding your Android device should be a top priority. Fortunately, there's a few simple ways to set up maximum protection against common threats. Here are 6 tips to help you protect your Android device:
1.     Use Screen Lock Methods
If you're running Jelly Bean, enable screen lock and encryption to make sure your device is protected. There's a variety of ways to lock your screen, including a passcode, pattern, and face recognition.
2.     Download Apps from Google Play
Google Play is the safest place to download apps onto your Android device. Third-party sites offer an extensive amount of apps, however, these apps may contain malware. Often, cybercriminals develop malicious apps designed to gain access to your sensitive information. If you must download an app from a third-party site, read the reviews to find out if it's legitimate.
3.     Avoid Public Wi-Fi
Public Wi-Fi networks aren't secure enough to send or receive sensitive information. If you must use public Wi-Fi, avoid logging into sensitive websites, such as online banking websites. Also, do not offer personal information over a public Wi-Fi network, wait until you're connected to a secure network.
4.     Download Anti-Virus Software
Android devices should always have an anti-virus solution installed to protect against malicious apps. For example, "Lookout," a free anti-virus solution, protects your device from malicious activity. In addition, "Lookout" will back up your device and help you find the device if it's lost.
5.     Lock Your Apps
If you're using apps that store sensitive information, make sure you've locked them. There's a few apps, including "App Lock", that prevent anyone from accessing your apps, even if they've bypassed the main lock screen on your device.
6.     Use a Remote Wipe Solution
Remote wipe allows you to remotely wipe data from the device. If you have a lot of sensitive information on your device, it's critical to use a remote wipe solution, such as "3CX Mobile Device Manager", for when your device is lost or stolen.
For more tips to help you protect your Android device, give us a call at (408) 849-4441 or send us an email at info@veltecnetworks.com. Veltec Networks can help you safeguard your mobile device and the sensitive information stored on it.