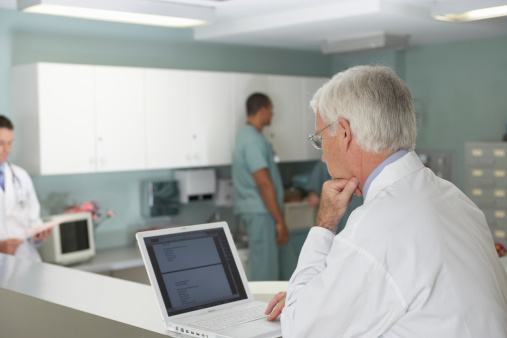 The Department of Health and Human Services has announced that they will be continuing with the HIPAA compliance audits. It has been rumored that they will be conducting 150-200 off-site audits, and 50 on-site.
Want to make sure you've increased your security and that you'll pass a HIPAA audit? Want to combat associated risks with evolving health information technology? Follow these tips to ensure HIPAA compliance.
Generate Strong Passwords
It's time to throw out your old password you've relied on for so many years; Cybercrime is becoming more and more prevalent which means it's time to step up your security game. You can start simply by creating a different and strong password for all of your important accounts.
Protect Your Computer
For at home users, or small businesses it's important to download protective software to prevent from cyber threats. Microsoft Security Essentials is a good recommendation to get started on needed protection.
Update & Upgrade
Throw out old software and update your new programs. Sometimes when updates are made, they are important patches to any vulnerability the software might have. By neglecting to update your software, you are open to whatever new bug or vulnerability was discovered. Set automatic updates on your important software to save you time and effort.
Protect Yourself
This one is simple; if your computer contains highly valuable and sensitive information to your company, then do not leave your computer unattended! It's easy to slip up on this when you're in public at a coffee shop or library but it's crucial to you and your company that you protect yourself from theft.
Backup
This is also a simple step, and will truly save you from disaster situations. Set your program, operating system, or software to automatic backups on scheduled days. By doing this, you won't have to worry about manually backing things up yourself, and you can be put at ease knowing your information is persistently being backed up without your efforts.
Protect Your Data
There are many tools and programs that offer encryption for your hard drive so in the unlikely scenario that your computer is stolen or lands in the wrong hands, they won't be able to pull any data off of it due to password protection.
Follow these six tips to ensure security and to pass HIPAA audits. Don't waste anymore time, the future of our technology is constantly being improved and changed, and it's crucial that you stay up to date to avoid any consequences associated with lack of compliance.
Contact our company Veltec Networks, today for more information on how you can ensure HIPAA compliance and security. You can give us a call at (408) 849-4441 or send us an email at info@veltecnetworks.com. We are dedicated to providing you with the safety and security options you need to remain in compliance.