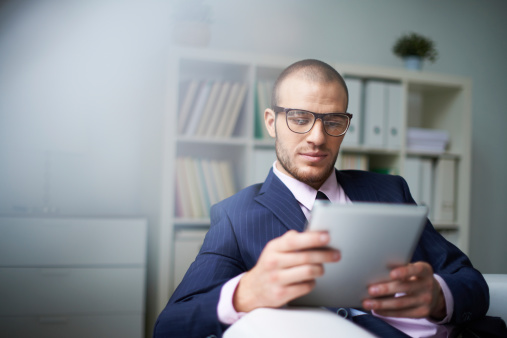 Selecting the right IT company is never as easy task and especially when there are many around you. There are many services the right company will provide: Cloud services, office 365, virtualization, mobile consulting, business continuity and disaster backup and more. All of these services are provided by Veltec Networks and they are dedicated to your needs. Find out more by calling them at (408) 849-4441 and discuss your options today.
Here are the seven questions you need to ask when looking for an IT support company:
1.   What industries have you worked with in the past?
The answer should be the industry you work in but if that's not the case they will ask you questions about your needs. The perfect IT Company will always have a solution and come through for you and your needs.
2.   What are the qualifications of you and your staff?
Knowing what a company has behind them is important and you should be looking for experience and certifications. The right IT company will be prepared to talk about their certifications, what they mean, and how it relates to their experience. You will also be able to find testimonials and case studies on their websites from other people the company has worked with. Take a look through them, as they may provide some secondary answers you are looking for.
3.   What services do you offer?
The number one service you should be hearing about is the Cloud. Every IT company knows that the Cloud is the most economic and secure way to backup your files. It is also the best service for data disaster prevention and mobile solutions. The perfect IT company will even give you a definition that is easy to understand, when asked. Other services you should hear about are security solutions, virtualization, spam protection, and mobile solutions.
4.   Do you provide Outsourced CIO services?
Any IT support company that has this listed as a service will be genuinely interested in your day-to-day operations. They will provide a C level position without the outrageous costs behind it. Having an Outsourced CIO in your company will help you keep your IT needs up-to-date and provide you with the single resource you need.
5.   What are your response times?
You need someone by your side to provide quick support, especially during business hours. Having a variety of ways to get a hold of your IT support means reliability. They will have ways to contact you for urgent and minor issues. Ask them for their turnaround times and how they line up with the industry. A good company will respond within the same business day and generally have an easy solution for you. If needed, they will also provide in house services.
6.   What are your values?
Having both of your company's values lineup will ensure full cooperation and 100% success at the end of the day. The values you need in an IT company are:
Accountability
Prudence
Accessibility
Diligence
Accuracy
And more
Looking along these lines will guide you in the right direction. Friendliness and understanding are also crucial for a good connection.
7.   When can we get started?
The right IT company will be able to prepare a plan for you in a short amount of time, with a few options. Having the sense of urgency to secure your information in a short amount of time is a good sense that they will be a good fit for your company. Also, they will work with your current IT company and help you with a smooth transition to your new secure system.
Don't be stuck in a rut, call Veltec Networks and see that they can answer all of these questions with ease and satisfaction.
With an abundance of experience in IT support in San Jose, you will never have to worry about any managed services, such as; security, and data disasters, again. Give Veltec Networks a call today at (408) 849-4441 or email them at info@veltecnetworks.com to get started and see success start.