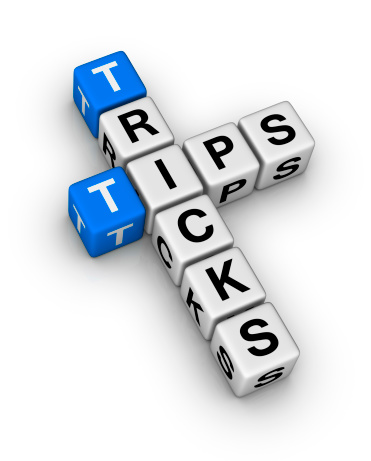 The iPhone and iPad are very popular devices that help you become more productive in your daily life. There are plenty of ways to use your device faster and more efficiently.
The following list contains some of the best tips and tricks for iPhone and iPad users.
iPad tricks
Thumb typing keyboard
You can convert the keyboard to thumb-typing mode by pinching your fingers together and releasing them across the keyboard.
Organized apps
You can organize your apps by holding down on an app until it jiggle and then drag it over top of another app to create a folder. Then, add other apps into the folder as well.
Erase all data
If your iPad is stolen, you can stop thieves from accessing your data by adding a feature that erases data after 10 failed password attempts. Go to Settings>General>Passcode Lock>Erase Data.
Take a screenshot
You can take a photo of whatever is displayed on your screen by pressing the Home and Power buttons at the same time. You will hear a click to indicate the photo was taken. You photo will appear in your Photo Gallery.
iPhone tricks
Quick Reboot
If your phone ever freezes or locks up, you can press and hold the Home and Power button at the same time to reboot.
Faster battery charge
Charge your phone while on airplane mode.
Change keyboard languages
You can change your keyboard language by going to Settings>General>Keyboard>Keyboards>Add New Keyboard and then pick whichever language you want.
Prevent Messages Preview
To prevent messages from popping up on your screen, go to Settings>Notifications>Messages>Show Preview and your family won't be able to see who's messaging you.
Close apps entirely
Apps don't entirely close after you leave them. Apps are hiding in the background, but you can close them by double-tapping your Home button until they pop up at the bottom of your screen. You can then swipe them up to the top off your screen until they are gone and closed entirely.
For more iPhone or iPad tips and tricks, give us a call. You can also like us on Facebook or follow our Twitter page for more useful information.