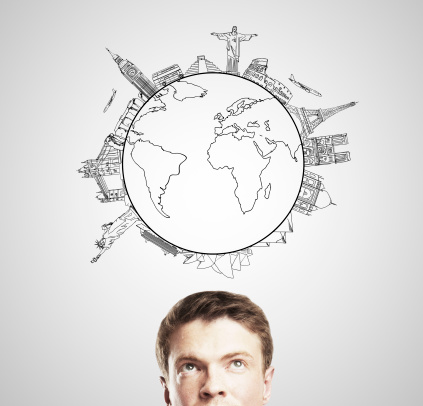 This world has managed yet another revolution and the holidays are is here again with its sappy evergreens in your living room and sappy songs on the radio to match. That means that peak travel season is here again as well. Let's go over which travel sites will keep you jolly with the best mix of quality and affordability:
You don't have to look too hard to find one of the best sites for arranging your vacation. Travelocity is to online travel what Starbucks is to coffee shops, what McDonalds is to hamburger joints. You've seen the commercials of that garden gnome with the accent. Since this site is so popular, Travelocity can get away with not offering the best prices.
But sometimes you get what you paid for. The bump in price can be well worth the vast amount of connections Travelocity has over other online travel agencies. There is no other site on the net with deals on a wider selection of both airlines and hotels.
Here is another well-known site. Kayak is a search aggregator that combs through many different travel sites to find the best possible deal. You can find a better deal on Kayak than you can on Travelocity. For example, a one-way ticket from JFK to LAX would cost you $450 on Travelocity. That same ticket would run you just $425 on Kayak.
Here's an option that doesn't have as much name recognition as Travelocity or Kayak. Developed by a MIT computer scientist and acquired by Google in 2012, ITA Software uses a custom matrix to find you the best deal for your flight. Check both ITA Software and Kayak to see which one finds the cheapest package for you.
If you're planning on flying to Europe for Christmas, Skypicker is your best bet for booking your flight. Skypicker's way of selecting your flight is a little different than any other travel site out there. Instead of plugging in your location, you use a map with a drag-and-drop and resizable radius. You can shrink this radius if your transportation to the airport is limited, or you can enlarge it if you're willing and able to drive 100+ miles for a better fare.
One feature that separates Bing Travel from all these other sites is that it shows you how much the price of a flight is projected to rise or fall over time. If you're not quite ready to purchase your tickets but you do know when you plan to jet off, Bing Travel is a great tool for figuring out how much the flight will set you back in the wallet department.
It's already November, so it's not too early to start planning your holiday getaway or vacation.  We hope these sites work for you.