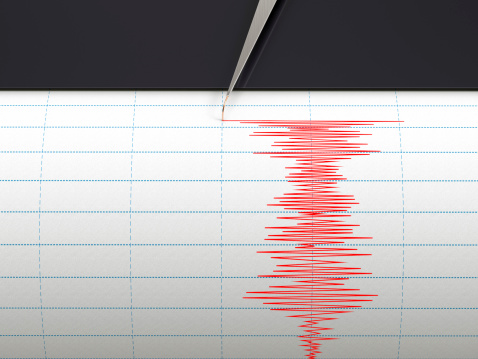 On the eve of National Disaster Preparedness month across the United States, San Francisco Bay Area residents were shaken from their beds when a 6.0 magnitude earthquake, the strongest in 25 years, rocked Napa on Sunday, August 24th, 2014.
Injuries were relatively minor; however, according to Glenn Pomeroy, the CEO of the California Earthquake Authority, the damage to Napa was "fairly significant." 15,000 residents lost power with over 7,000 homes without power almost 24 hours later.
Residents in the San Francisco Bay Area are normally prepared for events like this. What about your small business? Are you ready for any type of disaster that may strike your business? Most large and small companies do not have a Disaster Recovery Plan in place, and we want to help you keep your livelihood secure.
Can you imagine if your business lost power for 24 hours? What would happen? Would you be able to fulfill orders? How about communication with your colleagues and customers? Disaster can cripple any size of business and you must be prepared for whatever Mother Nature or the techy gods throw your way.
We have put together a basic list of items to consider in your business continuity checklist:
Data Backup: It is not enough just to do file and folder backups now. Backing up to tape or even disk is great, but what happens if you can't gain access to your building to recover your backups? Business today require backup solutions that support bare metal restores and even restore server functionality in a cloud-based environment you can access from any computer with an Internet connection.
Email Continuity: Businesses today use email to communicate at all hours of the day. If your email system fails, do you have a backup plan? If you have a cloud server for your email, you never have to worry about your email being unavailable when your main server goes down: everything is still easily accessed online so you can email your clients, staff members, and vendors.
Backup Power Systems: Do you have backup power or generators for when the power fails? How long can your backup systems run during a prolonged outage? Do you enough fuel for your generator? These are questions to ask to ensure your business can continue to run during any sort of power failure or outage.
Phone Systems: What would happen in your business if you couldn't use the phone to call customers, suppliers, and your team? The loss of simple telephone services can spell disaster for any size of business. Today, businesses can leverage cloud-based VoIP telephone systems, accessible from your office, home computer, or on the go with a mobile device, to easily fall over or replace existing telephone systems.
Remote Access: Do you have the ability to have all or key employees work from home if they could not get into the office? Technology today has provided companies the ability to have employees work from any location and any time. This keeps businesses productive and operations running during any sort of potential outage.
As National Disaster Preparedness Month approaches, take the time to review your readiness for any potential disaster, whether it's a storm or fire from Mother Nature, or a technological failure caused by cybercrime, mishap, or just plain old human error.
Your team of business continuity support experts at Veltec Networks will ensure your San Jose business is properly prepared. We offer a risk free and zero obligation review of your business continuity plan. Call (408) 849-4441 or drop us an email at info@veltecnetworks.com today to learn more.