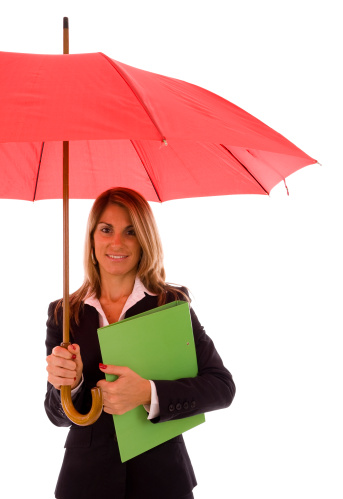 According to reports from research firm Celent, information technology helps to address key data concerns in the insurance industry. Knowledgeable insurance agents are looking to their IT providers to build new technology-enabled capabilities for their businesses in order to stay competitive in today's technology-driven environment. Key IT solutions revolve around cloud computing with electronic data storage, data backup and recovery, and security and compliance.
Electronic Data Storage
The inner workings of insurance are data-driven. While many small insurers haven't recognized the need to scan and store information electronically, those who have own a competitive advantage. By simply scanning paper documents into an electronic system stored securely in the cloud, a company has the ability to improve performance, productivity, efficiency, and customer service. Data storage via the cloud reduces errors and time wasted recopying data into new forms and documents.  Once it's stored in the cloud, it's accessible to designated staff members for many purposes from anywhere they have a computer and Internet connection.   
Data Backup and Recovery
Insurance companies should regularly backup data and information to the cloud in to protect their customers against financial loss due to a variety of hazards. Just like a business needs the cloud to protect their critical data in the event of a power loss, manmade or natural IT disaster—insurance companies must do the same with their clients' information. In the event a disastrous situation occurs, designated employees are able to access client information from any location where they have a computer device and an Internet connection.
Compliance With The Data Protection Act
In 1998, the Data Protection Act was formed to protect personal information for individuals pertaining to financial information, personal addresses, race, political opinions, health conditions, sexual preferences, trade-union membership, and offences committed. The insurance industry is subject to The Act and must prevent unauthorized personnel from viewing or obtaining a client's personal information.
The following are eight rules all insurance companies must abide by. To:
Obtain and process all information fairly.
Keep it only for one or more specified, lawful purposes.
Process it only in ways compatible with the purposes for which it was provided.
Keep it safe and secure.
Keep it accurate and up-to-date.
Ensure that it is adequate, relevant and not excessive.
Retain it no longer than is necessary for the specified purpose or purposes.
Give a copy of his/her personal data to any individual, on request.
All insurers must ensure that appropriate security measures are taken to protect against unauthorized access, disclosure, or alteration of data. In particular, insurers must ensure appropriate procedures are in place regarding the backup of data, and that access to personal data can be logged and audited on a regular basis. This includes personal data held on portable devices.  In this regard, insurers should place particular focus on appropriate security measures such as encryption.  This can be done effectively and seamlessly using cloud computing.
In Conclusion
Data is one of the most important resources for any insurance company. It's critical to business functions including pricing, underwriting, financial analysis, claims handling, marketing, product development, and strategic planning. Cloud computing provides insurance companies the "insurance" they need to manage and protect this resource securely.  
If you're unsure about the safety of your current data storage and backup methods, call your team at Veltec Networks today.  We are your San Jose insurance company IT experts and we are ready to help you.  Call us at (408) 849-4441 or drop us an email at info@veltecnetworks.com.