Still Don't Have the Right Communication Tools for Remote Work?
We're at the point where the majority of states are lifting restrictions, but still, many organizations will continue to work remotely or use a hybrid of the two: some employees working from home while others work in the office. This seems to be the clear solution going forward as we want to maintain some degree of social distancing, and in turn, minimize the risk of the virus spreading.
Look, it's been a strange time for everyone.
If you still don't have the right communication tools for remote work, you're not alone. We continue to get calls and emails from local businesses looking for help in making remote work more effective.
Their employees are currently using a mix of their personal phones and emails to stay in touch with one another, but naturally, productivity is majorly lacking because collaboration isn't as seamless as they need it to be.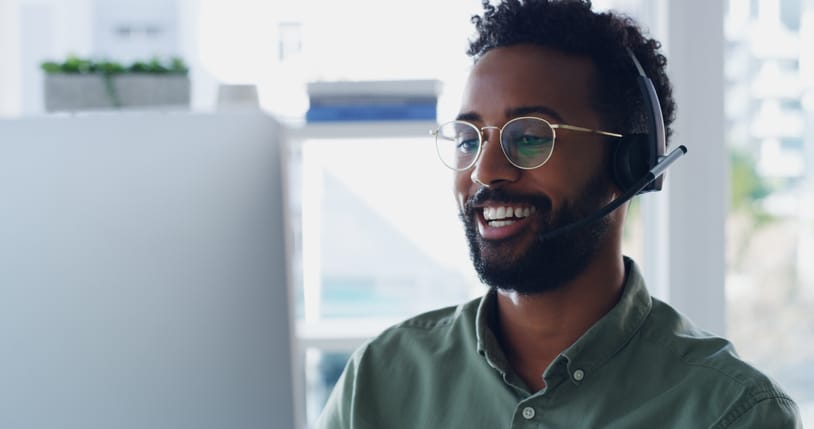 Consider The Following Communication Tools
Maybe you're operating on a tighter budget than ever before as there's less cash-flow to use. Maybe you're struggling to find the right communication tools for remote work because you don't have the technical know-how.
Regardless, you don't have the communication tools you need, and it's becoming very apparent, right?
Does this sound about right? Well, you're in luck. We're going to share the top FREE premium communication tools available right now – many of which are usually pretty pricey but have been offered for free in response to the coronavirus pandemic.
Microsoft and Google are both offering something, along with other technology companies who want to help. Some of the options we'll cover are entirely free, some are offering advanced features free for current or new users, but either way, it's a great place to start:
Zoom
Zoom, the popular video conferencing software, offers four tiers of pricing available with varying call bandwidths, including a free version with up-to 40-minutes of video conferencing at a time. They have lifted the 40-minute time limit on free meetings for users in North America. Users can leverage a range of tools, such as screen sharing, recording meetings, and more.
Google Hangouts and Youtube
G Suite and G Suite for Education customers can enjoy access to advanced video conferencing capabilities through Hangouts Meet. "Starting this week, we rolled out free access to our advanced Hangouts Meet video-conferencing capabilities to all G Suite and G Suite for Education customers globally until July 1, 2020," said CEO Sundar Pichai in a blog post.
"We're also adding resources to be able to support increased demand for public live streaming on YouTube. We've seen increased interest in affected regions as people look to be able to connect virtually with their communities when they are unable to do so in person."
Microsoft Teams
This is one of our personal favorite free offers. Microsoft is offering a 6-month trial for its premium tier of Microsoft Teams. They've also released an update lifting the limit on the number of users allowed on a single meeting at a time. If you need a truly comprehensive solution that keeps your team organized with the ability to chat, video call, and share files, this is it.
Microsoft Mover
If you want to move to Microsoft 365, but again, don't have the technical know-how or resources to handle it, the migration can be made simple with this fantastic tool. Microsoft Mover simplifies the process to eliminate errors that make transitioning slow and costly. "Today, we're pleased to announce Mover is now available to Microsoft 365 customers worldwide," wrote Mark Kashman in a blog post.
"Since Microsoft announced the acquisition of Mover, our migration specialists have been working hard to bring the migration service, including admin-led and self-service offerings, to more customers as demand to move content to the cloud continues to grow."
The Benefits
That's our round-up of the best free tools and/or features available for communication during remote work right now. Trust us, it's worth implementing an enterprise-grade communication tool. Here are some of the significant difference you'll see in the way your staff members collaborate with one another:
They'll be able to send and receive documents at a moment's notice.
They'll be able to work together on important tasks or projects.
They'll be able to stay productive without questions or hang-ups slowing them down.
For further assistance in determining your business communication needs, click here to get in touch with one of our representatives or call us at (408) 797-0756.