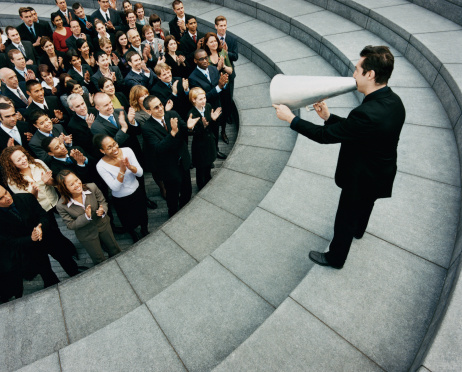 Every business has an audience, and everyone wants to know how to connect better with them. Knowing what your audience needs to know is important, but so is getting the message to them. It doesn't matter how it gets there, as long as it does. Here is a brief idea on how rapping your way to success can work.
Flocabulary
Alex Rappaport and Blake Harrison launched a campaign in 2004 to bring lessons to students in the form of rapping. Their business is called Flocabulary and they make videos to help you understand concepts. From social studies to banking, they have you covered. Teachers can purchase a yearly subscription, as well as schools, for a fairly low rate. It's not only children that are learning, it is adults, too. We all need a refresher from time-to-time and it helps when it is easy to understand. Take a look at their video on banking and saving money.
How your audience understands
There are three different ways of learning; visual, auditory and kinesthetic, visual being an important part of today's society. With websites like YouTube and vine, it is easy to get across to those visual and auditory learners. Some people respond better to watching a video than reading it. If you meet a kinesthetic group of people, throw something at them and get them to do it themselves, they will understand better. Have an auditory learner, just talk it out with them. For auditory learners, make them a tape and have them listen to it or maybe show them a video with audio descriptions. Don't forget that, if the person is visual, give them charts, graphs and anything else they can see.
Your IT can be a major part of reaching out in different ways to different learners. You don't just have to resort to the written word on a website or e-book; you can use audio-visual equipment and platforms to connect with learners and potential customers, or offer apps and website forms that let kinesthetic learners get information to do it themselves! At Veltec Networks, we can help you find innovative ways to include technology in your environment to reach out to all types of learners.
Grasping All Markets
Oddly enough, this lesson translates into proper search engine optimization (SEO) techniques. You wonder how it is that people's websites are on top, compared to yours, on the Google search. The Google bots troll through the web every day to pick up new and exciting information. This is information is from everything; videos, audio, written content and images. Anything placed in the web, a bot has gone through it. There are different scores for different media and they all come together when building your SEO score.
Growing Your SEO Score
There are many ways of growing your score, and they all make an impact. Having a wide range of media is important when building the proper website. But be careful, there is such thing as the right amount. Google takes a lot into consideration and, because this can be a problem, you should be doing the following:
Generating proper content.
Use a range of media.
Create meaningful links.
Keep updated and have the right amount of pages.
Sometimes it is just easier to get someone who knows what they are doing. Like Flocabulary, having the right tools on your side will make you successful. Be successful and give us a call at (408) 849-4441 or email us at info@veltecnetworks.com. Using Veltec Networks will give you the numbers you are looking for.