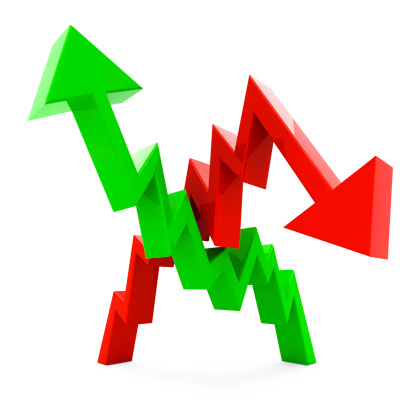 Employers must always look for ways to counteract the ever-increasing costs of running their businesses.  2014 won't be any different—and will once again be a rising cost environment for most companies.  Some of the increased costs you can expect to see in 2014 include:
Shipping Costs:
Most companies will see a 5% rise in shipping costs when using carriers like FedEx and UPS, due to rising labor costs. The U.S. Postal Service will also be raising prices. On November 14th they announced that prices on shipping rates will increase by 2.4% on Jan. 26, 2014 if the Postal Regulatory Commission approves the rate hike. Businesses that use their own trucks for shipping will see a 2-5% increase in costs due new regulations, and because demand is currently outweighing supply. Rail freight costs will increase as well.
Health Care Costs:
Due to rising health care costs, businesses can expect to pay at least 7% more for health care for their employees this year than they did last year. Prescription drug costs will also continue to rise.  The healthcare exchanges under Obamacare (The Affordable Care Act) are designed to keep these costs from rising at a higher rate in future years. However, no one really knows how this will pan out.
General and Administrative Expenses:
Payroll expenses will likely increase by 3.1%. And office rents will also rise with these salary increases.  Business and property insurance rates are expected to rise substantially, as high as 10%. Accounting fees will also rise, as new regulations will demand more time from accountants. Travel and entertainment expenses are expected to increase around 3-5%. Despite fierce competition on both domestic and international routes, 2014 will see an increase to the cost of both flights and hotels.
When you add up all the anticipated expense increases, it's a wonder how companies can stay in business.  But there is an answer, and area where you can decrease your expenses to counteract other rising ones—by outsourcing your IT services and support to Veltec Networks.
Reducing IT costs is one of the most appealing reasons our clients outsource their IT services to us. They're able to convert variable, unplanned IT expenses to fixed, predictable ones. This frees up capital for other business expenses.
Our clients also save money on hiring (and firing) in-house staff, paying benefits such as sick leave, health insurance, workman's compensation, and Social Security contributions. In addition, we're available 24/7, where in-house staff may take off due to personal issues or illness.
No matter how many computers your business uses, consider the potential impact of a system failure. How would inoperable systems affect your company's productivity? Would your business be able to afford a data loss if your back-up systems fail? Regardless of the size of your business, you require maximum uptime to be successful.
By outsourcing your IT to Veltec Networks you'll be provided free advice on security and back-up storage systems anti-virus software, and 24 x 7 monitoring for critical systems. In addition, you'll receive "on-demand" support. Essentially, you're only paying for the equipment you need and the time it takes our IT technician to implement a solution or solve a problem. Or you can opt for a monthly service plan, customized to meet your needs.  This way you won't get caught with unexpected IT expenses, and you can include the monthly fee into your 2014 budget.
For businesses with complex computing environments, it's common to have in-house IT support with one or two dedicated IT employees.  As your IT provider Veltec Networks offers a wide range of services, so your business can build onto what you already have in-house. In today's business world, there's a lot of pressure to stay productive wherever you are. Veltec Networks can inform your in-house staff about, as well as implement the latest data security solutions, including those for your employees' mobile devices they use for work. In addition, many of our clients find their in-house IT staff to be more effective when routine IT services are outsourced to us.
Veltec Networks will consult with you, and provide an honest, no-obligation, no-cost assessment regarding products and services that will help your business save money and help you counteract the rising costs of doing business in 2014.  For more information contact us by:
Calling: (408) 849-4441
Emailing: info@veltecnetworks.com
Completing our Web Contact Form: