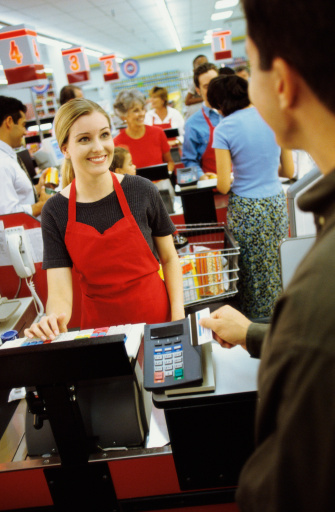 On January 25th, 2014, Michaels, the world's largest arts-and-crafts retailer, announced that it "recently learned of possible fraudulent activity on some U.S. payment cards that had been used," suggesting they had experienced a data breach.
Christina Moyer, a customer in Illinois, sued the company for failing to properly safeguard her confidential data. According to Moyer, Michaels broke their implied promise to protect customer information. She's filed a complaint on behalf of herself and others who must now spend time and money to deal with the consequences of the breach.
Since December 2013, two other large retailers experienced data breaches for failing to safeguard information. If confirmed, Michaels would be the third largest U.S. retailer to be affected by a data security breach.
Last month, Target's data breach compromised the information of approximately 70 million individuals. At least two-dozen lawsuits were filed against the company within the first week of disclosure.
Neiman Marcus Group Ltd.'s data breach compromised 1.1 million customer credit cards.
Both data breaches are undergoing investigation by attorneys general in Connecticut, Illinois, and other locations.
"While we have not confirmed a compromise to our system, we believe it is in the best interest of our customers to alert them to this potential issue," Michaels CEO Chuck Rubin said in a statement.
With the recent data breaches, many retailers are beginning to realize the importance of information security. Are proper safeguards in place to protect your point-of-sale systems? If not, the following are important steps to take:   
Change the default passwords on your POS systems during installation and on a regular basis using unique account names and complex passwords.
Update POS Software Applications
Use only the latest updated POS applications and patches.
Firewalls can prevent unauthorized access to and from a private network. Use a firewall to protect POS systems from cyber-attacks.
Restrict Access to Internet
Restrict access to POS system computers or terminals to protect them from security threats.
It's critical to protect your POS systems, especially considering the recent data breaches that affected millions of individuals.
To learn more about Michael's data breach and how to implement proper safeguards to protect your customers' information, give us a call at (408) 849-4441 or send us an email at info@veltecnetworks.com. Veltec Networks can help you protect your POS systems, business, and customers.