Whether we are properly prepared or not there will be incidents involving a natural disaster or other emergency that will cause an interruption to your systems. How ready are you should this happen? Do you have a disaster recovery plan in place that will safeguard your important information and ensure your customers are taken care of? A disaster recovery plan is critical, and every business should have one in place because waiting until a problem arises means you waited too long.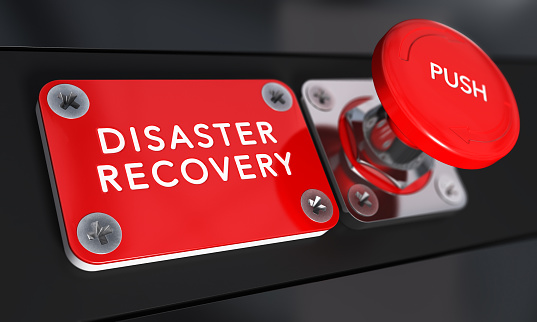 Data Security
Data is lost under a number of circumstances, including theft, hardware malfunction, human error, and natural disaster to name a few, and having a data recovery plan in place is important to be sure all of the important information on your systems is safe and secure.
Be ready for the unthinkable by following these steps:
Know your digital assets –it is important to ensure more than one person is well aware of not only what digital information the company possesses, but where it is kept, and how to prioritise it by importance.
Always back up – there are a variety of backup options available, so it is recommended to do your homework. Choose the backup solution that fits your individual needs and implement it.
Establish accountability – somebody has to be put in a position of accountability. Determine who will be responsible for handling backups, whether it be an internal position our outsourced. It will be their job to ensure regular backups are done.
Test your recovery plan – always be sure to test your data recovery plan to ensure it works properly. You don't want to find out there is a problem when you are depending on it.
Review regularly – check on your data on a regular basis to be sure it is properly backed up and there are no issues.
Educate others – make sure others in the workplace know about the disaster recovery plan, and know the ins and outs of the plans well. Somebody has to be able to execute the plan even if you aren't there.
Communication is Key
An emergency scenario or natural disaster could cripple traditional means for communication, so including a communications element to your disaster plan is key. The office lines, business email, or other typical forms of communication may not be an option at a time when you need to be in touch most.
To ensure you are able to stay in contact during times of disaster make sure you:
Select a backup method for staying in communication with employees during an emergency. Effective methods may be exchanging personal cell phone numbers, via instant messaging, or even Skype.
Create an emergency contact list for the company. It is a good idea to host this information on the cloud so it is always accessible when needed, regardless of location or circumstance.
Nobody can be certain a disaster wont' happen to them. And when they do happen, it is important to understand that one of a company's most valuable assets is their data. You need to know that whatever may come up, your data is safe and protected, and you can get it back quickly so business can resume as normal.
Do you have a dependable disaster recovery plan? We can help! Contact our team of experts at Veltec Networks by calling (408) 849-4441 or emailing info@veltecnetworks.com and learn more about how we can help you get through a disaster unscathed.