You know that effective communication with co-workers and clients is crucial, but are you sure your employees are practicing safe email conduct?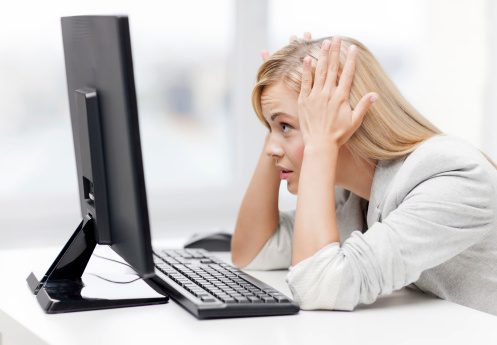 Cybercriminals are smart. They adapt quickly and come up with ways to take advantage of businesses like yours. Recently, hackers have begun to use false email accounts to request seemingly legitimate wire transfers. With only a surprisingly small amount of information, criminals can convincingly pose as business people or trusted friends in order to persuade employees to give them money, data or crucial information. Your money, your critical data … critical information about your business!
How Is It That Cybercriminals Can Masquerade As Legitimate Business People?
This popular tactic is surprisingly simple, and it doesn't even require the hacker to tamper with your business's email server. It's called a phishing attack, or social engineering:
They research your company's website to find the names and emails of those with authority in the company (usually executive members).
They set up a false email account, then change the reply address and display the name of a company executive, or other person with sufficient authority.
Then they send emails to the CFO and other members of the company asking for a wire transfer based on a fraudulent premise.
It's as simple as that! You can scoff at the ease and pure cheek of such a tactic, but Veltec Networks has already dealt with a number of clients that have been made victimized by this scheme. But, it gets worse … business insurance often doesn't cover this kind of financial loss because the money is sent willingly.
Contact Veltec Networks to hear about the most effective email security tools to keep your data safe and ensure your financials are never compromised by a phishing scam. Contact our technology professionals at info@veltecnetworks.com or (408) 849-4441 today.