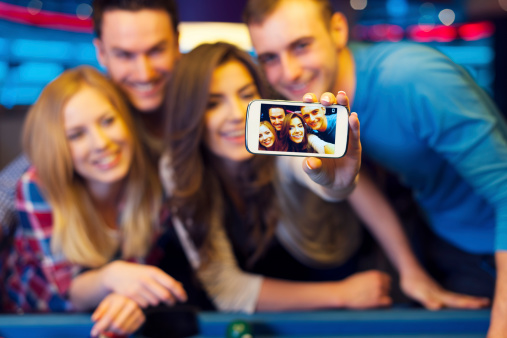 Do you spend so much time gawking at the new iOS7 design that you don't even know what cool new features have been added? Do you still joke that Siri is a racist because she can't pronounce your name correctly? Fear not, with these cool tips and features, you'll have the most up to date product knowledge of the new iOS7.
Name Recognition
Is Siri having trouble trying to pronounce names correctly? Teach Siri the proper way with a few simple actions:
First say, Siri what is my name? (Ignore any sarcastic remarks she makes)
Once Siri butchers your name, respond by saying, that is not how you pronounce my name!
At this point Siri will inquire on how to pronounce it correctly
Respond with the correct pronunciation
Siri will playback three potential ways of saying your name, pick one
Time Stamps
Probably one of the most aggravating things about the iPhone was that they didn't display time stamps for text messages. When iOS7 came out, many believed that Apple left this feature out yet again. Worry not the future is here!
Open up your messages
Click on a conversation (sms or imessage)
On the conversation screen, drag to the left, this will pull up the time stamps
Reduce Motion
Although some people love the new iOS7 design, others find that it makes them feel seriously nauseous. All that movement can look cool at first, but can quickly get annoying. This is how you turn it off:
Select Settings > General > Accessibility > Reduce Motion
The next screen allows you to turn the motion off or on
Bubble Level
Not sure if that floor is level? A new feature to iOS7 is the bubble level app. Here's where to find it and how to use it:
Open up the Compass app
Swipe to the right
Place iPhone on what needs to be leveled
Disable Tracking
Do you ever notice how ads are directly marketed towards your interests? Did you recently make a Google search and are now seeing Ad's for that said product or service everywhere? Well then, this is the tip for you. Follow these instructions to disable ad tracking:
Select Settings > Privacy > Advertising
In the next screen you have the choice to Limit Ad Tracking
For more tips and tricks on how to get the most out of Apple's new iOS7, call us at (408) 849-4441 or email us at info@veltecnetworks.com. Our team at Veltec Networks is here to fulfill all your iOS7 product knowledge needs.