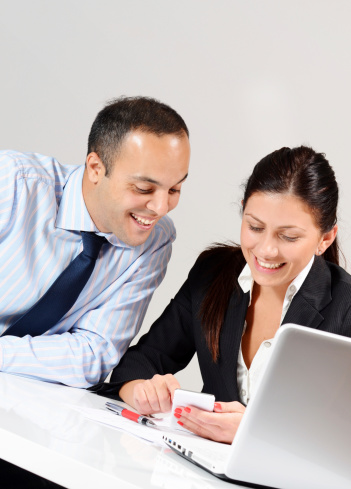 It's not easy for your law firm to compete today. Competition is fiercer than it was even ten years ago.  Advances in technology have helped, although you may feel a step behind larger firms that can use enterprise-wide technology solutions your small firm can't afford. But with Case Management Software (CMS) you can catch up to and compete with the "big guys."  Smaller law firms are just beginning to roll out this useful law firm software to more efficiently handle their cases and their operations.
CMS is designed to help you manage client information, cases, and business matters. It has two primary functions — to:
Provide a simpler way to manage, protect, and share information.
Track and shape your cases to make them more manageable.
The Top Five Reasons To Use CMS
1.    Organize Client Files
CMS helps you keep all the information about a client's case in one convenient place. You can enter and manage case details, deadlines, contact information, notes, task lists, and more.
2.    Manage Deadlines
Handling a case involves meeting many deadlines, which can be difficult to remember. CMS enables you to manage and remember important dates. A CMS system can automatically add deadlines into your calendar, saving you the time and effort of doing so.
3.    Automated Time and Billing Entries
Many attorneys write their billable time on a piece of paper and then enter it into a billing system every month.  This is a cumbersome, time-consuming process. Most CMS systems have the ability to convert a calendar event into billable time.
4.    Access Information Remotely
CMS can be accessed securely online, so you can work from anywhere you have a computer device and an Internet connection. When you need to manage your CMS data from home or another remote location, simply go to the website and sign on.
5.    Document Retrieval
If your law firm is like others, you have large amounts of information stored in many places. With case management software, all of your important information can be stored and retrieved from one place. 
The Features You Need
There are a variety of CMS options available. When you're considering a CMS system, also consider what features are important to you and will meet your needs. Before deploying CMS, it's important to consider your goals and decide what features you need to meet those goals.
CMS offers a variety of solutions for:
Contact management
Document assembly
Invoicing, managing timesheets, and billing
Case and database management
To learn more about the benefits of Case Management Software, give us a call at (408) 849-4441 or send us an email at info@veltecnetworks.com. Veltec Networks can help you choose and implement the best CMS for your law firm.