Are you making the most of Microsoft PowerPoint for your business pitches? Consider these 7 key areas to help take your pitches to the next level.
The art of the pitch is crucial to entrepreneurs, business owners, and salespeople. Pitch effectiveness can mean the difference between a winning product or service – or one that never sees the light of day.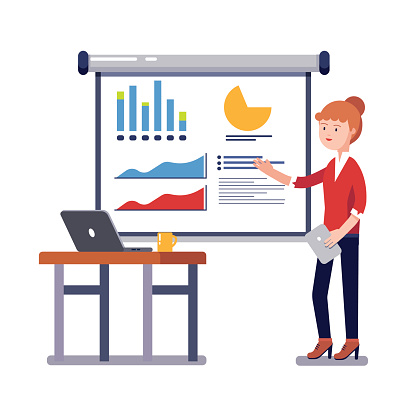 Of course, the better the idea, the easier it will be to pitch it. Great ideas tend to sell themselves – but not always. A diamond in the rough or an idea slightly ahead of its time may require some finesse to get potential clients and financiers to see its merits. This makes the ability to effectively pitch new ideas indispensable.
The following are some of the most essential elements of effective presentations using Microsoft PowerPoint:
1. Know Thy Product
Knowing the product (or service) being pitched intimately is essential to pitching it actually. If the originator of the product won't be doing the pitching, then the person who does must educate themselves extensively on the item being pitched.
2. Know Your Audience
Who is your target audience? Having a clear sense of who will be using your product or service should be the starting point for the pitch. What are your potential client or partners' needs and challenges? How will your product or service solve these dilemmas? These themes should be woven throughout the pitch.
3. Tell a Story
Humans by nature love a good story, no matter what their age. Stories help to personalize product pitches and make them more relatable and exciting to the audience. Try to include a story arc in your pitch with a beginning, a journey, and a positive resolution. Make the story entertaining and engaging throughout so that viewers feel invested in how it ends.
4. Take advantage of Compelling Media
PowerPoint is a visual medium, so be sure to maximize its value. A video, infographic, chart or well-placed photo can give each point of your pitch the impact it requires to hit home with the audience. That said, for some elements of the pitch, less is more; minimalist design with impactful typography can be just what's needed for individual slides of the pitch.
5. Be Flexible
Will you always be pitching to the same audience, the same demographic? If the answer is no, then your audience has two or more somewhat distinct groups. Consider crafting multiple PowerPoint presentations for pitching to different audiences. The bulk of the program may be the same for all groups, but you can cater to each audience with slides that appeal to their particular preferences or local sensibilities so that the pitch really hits home.
6. Be Aware of Ideal Pacing
How is the flow of your pitch? Does it race too quickly from one point to another, or do the slides flow naturally to a winning conclusion? Always consider "pace" as you create your PowerPoint pitch. Ensure that the information is presented at the perfect rate for your audience so that they stay engaged right through to the end.
7. Maximize Available Features
PowerPoint from Office 365 includes amazing features like Morph, Designer, and Zoom, so be sure you're getting the most out of the software for your creative needs. The designer offers suggestions as you're working, which can take a lot of the guesswork out of creating your pitch framework. Morph helps you to add fluid, animated transitions into slides using an easy drag-and-drop function. Zoom allows for highlighting selected portions of slides for increased impact.
The word most often associated with the latest version of Microsoft's PowerPoint is "dynamic." It's the perfect partner for anyone desiring to create pitches that make a big impression.
Want more insights on how to do PowerPoint work for your pitches? Contact Veltec Networks of San Jose at (408) 849-4441, or send us an email at info@veltecnetworks.com. We specialize in bringing technology guidance and support to businesses just like yours.