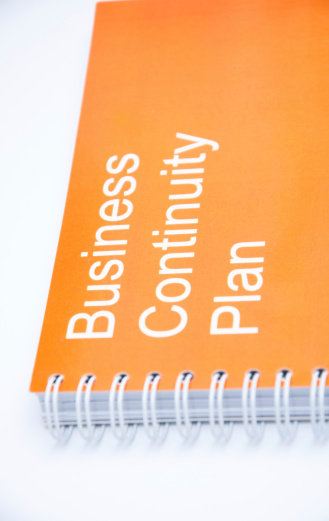 Your business is are operating in uncertain technological times, and because of this you're exposed to increased risks due to cybercrime, viruses, power outages and other manmade or natural disasters. It's essential that you ensure robust processes are in place to minimize IT risk whenever possible to protect your business, your reputation and your livelihood. Business continuity provides valuable protection against IT interruptions and disasters. Does your business have a reliable Business Continuity Plan in place? If not, you should.
The following are the Top 7 Elements to include in your Business Continuity Plan:
Location
Is your IT data stored securely in the cloud? If not it should be.  Plus you should keep a copy of your Business Continuity Plan stored in the cloud and in two other places. The second copy should be stored on an encrypted USB drive or hard drive, and the third copy should be printed on paper and stored where you can access it easily.
Adaptability
Does your company have the ability to adapt to change after an unplanned IT disruption? While planning for disaster recovery and business continuity, consider crisis management, pandemic planning, and incident response. Your business must be able to continue operating after any type of IT disruption.
Testing
Your Business Continuity Plan must be tested on a regular basis with measurable objectives and criteria for success. Make sure planning is done in a realistic manner. Don't tell your staff that a test will occur.  Make it a surprise to test their true capabilities.
Mobility
Enterprise mobility is evolving rapidly and is an important aspect of business continuity. If any of your employees work remotely you must ensure they have instant access to work-related data and applications in a disaster situation.
Workplace Violence
Unfortunately, workplace violence is becoming commonplace. Make sure your employees feel safe by conducting tests, training, and awareness sessions regarding workplace safety. Workplace violence is a serious issue, don't ignore the safety of your employees.
Emergency Mass Notification Software
Emergency mass notification software is an important aspect of business continuity. It allows your employees to be reached by both personal and work email, SMS text, and via phone calls. Most of this software includes geo-locating abilities to reach specific areas impacted by disasters.
Social Media
Devise a a social media response plan for incident management. Consumers will inevitably discuss issues involving your organization; be prepared for this and respond to their comments in a timely manner.
To learn more about business continuity planning, give us a call at (408) 849-4441 or send us an email at: info@veltecnetworks.com. Veltec Networks can help your business ensure smooth recovery after an unplanned IT disruption.