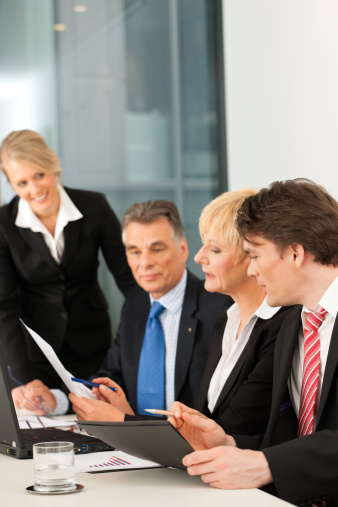 The Value of Information Technology for Law Firms
Lawyers who want to compete in today's business world must deal with the challenge of providing legal services using new, every-changing technologies. But with the complexities and rapid changes in IT today, they're realizing the need to outsource their IT services so they can focus on their core competencies.
Using up-to-date IT solutions help law firms and their employees become more efficient and productive. Plus, information technology can have an overall cost-savings potential. In order to achieve success in today's technology-driven environment, law firms and attorneys should consider the following IT services:
Law firms today are moving to the "cloud" to take advantage of its scalability and cost-effectiveness. Cloud technologies have the potential to improve a law firm's productivity while increasing efficiency and organization. In addition, they use cloud services for data security, document management, and workflow improvement. For example, law firms tend to use a lot of paper. By embracing cloud computing, they can eliminate the cost of paper, the hassle of sifting through files, store massive amounts of information, share important files in real time, and contribute to a "green" environment.
Financial Management Software
In the past, law firms used paper to keep track of their finances. Today, there are many software packages available for attorneys to track each and every transaction. The most obvious benefit of financial management software is budgeting. With financial management software, law firms have the tools to create and manage a budget effectively.
Short- and long-term planning is another benefit of using financial management software. Unfortunately, many people don't think about the future, even when considering the financial goals they'd like to reach. Most financial management software includes planning tools that allow users to evaluate their current funds and align them with their future goals.
Case management software brings a lawyer's desktop calendar, contacts, filing system, and task systems together in one package. Law firms can benefit from case management software in many ways, for organizing, managing deadlines, storing client information and coordinating communications. In addition, case management software provides them with proactive advice about efficiently managing their practice, and feedback on how they're progressing in all aspects of business.
Data and Email Encryption
Attorneys and their staff must understand and use encryption strategies. They have legal and ethical duties to protect the sensitive information relating to their clients and cases. In order to address these duties, they must encrypt both emails and data to ensure security of sensitive information. Encryption should be used to protect data at rest, such as on laptops or portable servers, as well as data in motion, such as over wireless networks or the Internet.
While computer systems can easily be replaced, the intellectual property and sensitive information stored on those systems cannot. Computer hard drives can fail, laptops can be stolen or lost, and data can be erased due to human error or viruses. It's important for law firms to have a data backup system, in order to keep data safe and avoid data loss.
For more information on up-to-date, cost-effective technologies for your law firm, contact your law firm and legal IT services team at Veltec Networks today.  Call us at (408) 849-4441 or email us at info@veltecnetworks.com.