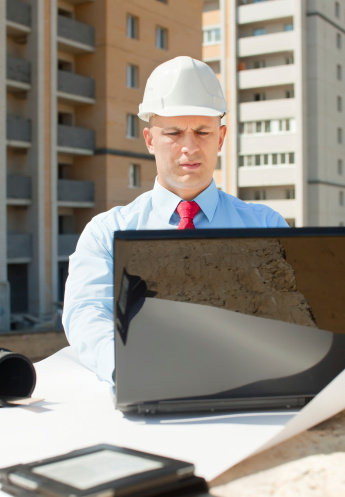 Outsourcing IT allows architectural firms the ability to utilize state-of-the-art technologies and technical skills that would otherwise be unavailable without an outsourced IT provider. When an architectural firm outsources their IT support, it's able to advance the internal collaboration process of design, from schematic to final drawings.
Architectural firms face unique information technology challenges, including the need to use their computer tools 24×7, with properly integrated design software to offer maximum reliability and speed. An ideal IT provider for an architectural firm would be able to offer platforms for the business to collaborate and disclose what individuals are working on, as well as increase communication capabilities.
Types of Information Technology an Architectural Firm's IT Service Company Must Support
There are two main types of information technology an architectural firm should make sure their IT provider supports, including:
1.     JOnAS
JOnAS, developed by Bull and OW2, is a leading edge Java EE 5 certified Open Source OSGi Enterprise Service.
2.     Autodesk® Revit® Software
Autodesk Revit is a single application that includes features for architectural design, MEP and structural engineering, as well as construction.
About JOnAS
JOnAS, a project started in 1998, provides a production ready application server used within many crucial operational applications. JOnAS also implements the full Java EE 5 execution stack, as well as provides EasyBeans, an efficient, simple to use, and pluggable EJB3 container.
An application server handles all applications operations between the user and organization's business applications or databases. JOnAS 5 is designed with an OSGiTM based services architecture to provide a vigorously adaptable application server.
JOnAS 5 has already been deployed in production for thousands of government and enterprise applications worldwide, fulfilling the needs of organizations who wish to deploy robust J2EE-based application services, while benefiting from the low TCO and the innovations of an international open source software community.
About Autodesk Revit Software
Autodesk Revit Software was built primarily for Building Information Modeling (BIM), enabling construction and design professionals to bring concept ideas to construction using a coordinated and consistent model-based approach.
This single application includes many features for MEP and structural engineering, architectural design, and construction. Autodesk Revit Software includes conceptual design tools that are helpful for architects, as they're able to sketch freely, and create free-form models. With this software, architects are able to utilize all the features and develop high quality, accurate architectural designs.
Make Sure Your IT Provider Supports JOnAS and Autodesk Rivet Software
As an architectural firm, the ideal IT provider for your firm would have sufficient knowledge on both JOnAS and Autodesk Revit Software. When you're looking for an IT provider, make sure they're able to support these two types of information technology specifically designed for your industry.  
Does your architectural firm need a proven IT support provider with knowledge on Jonas and Revit?  Contact us today and we will meet with you and help understand these important applications and your firm can best leverage them.  Think of our consulting team as your Jonas support and Revit support professionals.