Microsoft 365 Benefits To Law Firms
Exploiting all the available tools to expedite and boost production is critical for a busy legal business. Continuous advancements in cloud applications and systems designed to handle various business operations have laid a solid foundation for enterprises of all forms to thrive. Integrating cloud computing into law firm infrastructure and daily activities is increasingly vital; not only does this enhance daily operations inside legal practice, but it also enables legal teams to service their customers better.
You presumably understand why Microsoft Office 365 for law firms is critical to your everyday operations as a practicing attorney. Microsoft's suite of business products, including Outlook, Azure AD, OneDrive, Microsoft Teams, and Office 365 Calendar, is a terrific way to get rid of burdensome paper files and inefficient workflows.
As per a Legal Technology Survey Report in 2019, Microsoft Outlook dominates the legal field as a platform for calendar, contacts, email, and document management. While Outlook is a terrific tool for email correspondence, it lacks the specialized tools of legal practice management solutions. Microsoft Office 365 for attorneys is essential for running a cloud-based legal firm.
If you've not taken them up already, we recommend that you use Microsoft 365's premium office products such as Outlook, Word, PowerPoint, and Excel, as well as secure cloud solutions such as Exchange, Azure AD, Teams, and SharePoint. With a Microsoft 365 subscription, you receive access to a wide range of cloud-based technologies at an unbeatable price and get your law firm noticed here in the San Francisco Bay area.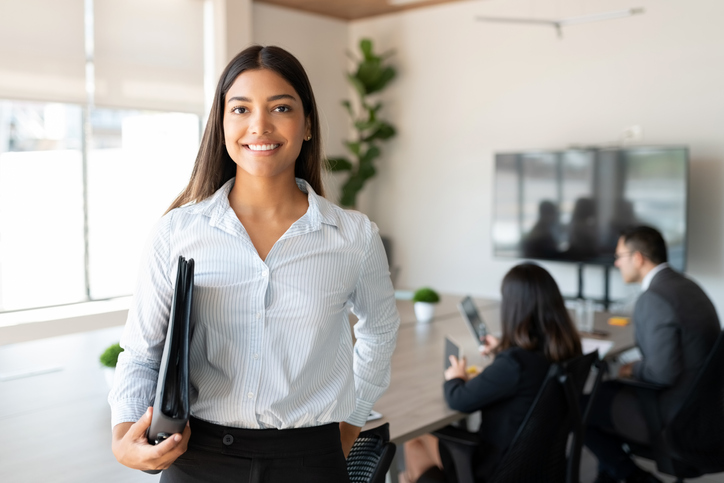 What Do Law Firms Expect To Gain From Microsoft Office 365?
Document Management and Storage
A law firm's ability to safely and efficiently store and handle documents and files is critical. Office 365 tools simplify saving files, Word documents, emails, Excel sheets, and much more. You'll also be able to keep track of how files are shared and modified. Exchange and Sharepoint are among the Office 365 solutions used to manage data storage successfully. Other Office 365 applications, like Delve and Power Bi, can be smoothly integrated with these tools.
Enhanced Customer Management 
Customer relationship management (CRM) is a critical component of any business's growth, particularly law firms. Legal teams can save, monitor, and track client interactions, as well as develop and execute versatile campaigns based on client requirements, using technologies like Dynamics and Onedrive. Effective CRM software, such as Office 365, can also help a law firm get more customers.
Mobility Usage
Attorneys are frequently required to work on the fly. As a result, accessing essential information and completing work on various devices is critical. Your legal team can access the files when and wherever they need them.
Improved Functionality and Workflow 
Sharing, coordinating, and merging workflows is essential because different team players often have distinct roles, duties, or projects running concurrently. Individuals and groups may exchange files, cooperate on assignments, and manage legal matters using the capabilities included in Office 365. Skype is also a valuable tool for facilitating web conferences between clients and co-workers.
Most Prevalent Microsoft Office 365 Applications For Law Firms
Forms, Flow, and Office 365 are the most prevalent applications for law firms:
Forms
Law firms can get feedback from customers using Forms by creating and using polls, intake forms, and questionnaires.
Flow
Flow is crucial since it can automate various operations and processes within the legal business. For instance, you can construct a flow that initiates an authorization process when a new file is saved in a specific directory on your common SharePoint platform, requiring one or more employees to approve the content.
Groups
Law firms are circles that deal with different specializations, managerial, and other support staff. As a result, Office 365 Group has plenty to offer. Members of each established group can pool resources and cooperate using Planner, SharePoint, Notebook, calendars, and email.
Is Microsoft 365 Secure?
As you deal in plenty of confidential information, you want to ensure your data is kept safe. It's fair to say that a legal firm's most valuable commodity is its records and data, which must be safeguarded by all means. Microsoft addresses the matter of data security on a legal-field dedicated page. It states that Office 365 adheres to industry-leading standards such as EU Data Compliance, ISO 27001, FISMA, HIPAA BAA, records management, and eDiscovery. Microsoft goes on to say that data is safeguarded by the company's built-in security, which guards against risks like phishing, malware, and spam.
Launching Microsoft 365
You can register for Office 365 on your own or use specialized cloud providers to help with rollout and migration. Because of Office 365's intricacy, there are numerous factors to consider regarding licensing, maintenance, support, management, security, and customization. Discuss with your Managed-IT or cloud provider to make this launch a success. There are several applications to cover, but we will narrow down to one: Sharepoint:
We propose the following structure for your high-level folders:
Firm Documents can be the top-level folder.
A top-level folder for Matters or Clients.
One folder per matter for clients within the Clients Folder
Within Firm Documents, you might want to create two subfolders: one for resources accessible to everyone in your firm and another for things that are only visible to a few people (for crucial financial data, HR files, etc.). If you want to deploy SharePoint as an intranet, having your staff use the SharePoint dashboard will bring everything together in one web portal.
Final Word
Microsoft Office 365 has plenty to offer in terms of solutions for legal businesses due to all the versatile services it encompasses. This product has the flexibility and features needed to support individual law firms in the required capacity to get things done daily.
As law offices should always be attentive to security, Microsoft is a well-known cloud-based platform that appears to stick to its security measures, particularly spam and phishing prevention, and appreciates how critical it is to each law firm. If you are still uncertain, reach out to us or visit us in the San Francisco Bay area. We will comprehensively advise and execute your migration.