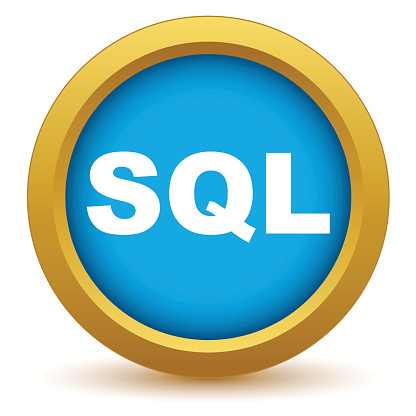 Extended support for Microsoft SQL Server 2005 is coming to an end on April 12, 2016. With the end of life for SQL Server 2005 approaching, this means no feature updates, application fixes, security patches, or anything of that nature will be available. This means that anyone still running Microsoft Server SQL Server 2005 is at risk for compromised data and broken systems. With the end of support closing in you are left with three choices, upgrade to a newer version of SQL, migrate over to a new platform, or do nothing and face the potential consequences.
In the ten years since the release of SQL Server 2005, the information landscape has changed significantly. Data has become a major player on the scene, coming in all shapes and sizes, much of it unstructured, and moving at lightening fast speeds. When you combine this with the fact that cyber crime is more concerning than ever before, and attackers are becoming more sophisticated and better orchestrated, it becomes clear that the features and protections that were adequate in 2005 are of no practical use in today's world.
The End Of An Era
Microsoft products go through two stages of support, mainstream and extended. Both phases of support run for about five years, with mainstream support providing updated features, addressing bugs, providing security hot fixes, and offering free incident support.
Extended support gives the product another 5 or so years in the lifecycle. During this phase, Microsoft no longer implements design changes or take feature requests. Incident support is no longer offered at no charge, and warranty claims are no longer processed. Microsoft does however still provide security updates, and also the opportunity to purchase a paid support agreements.
At the end of extended support, nothing is done on the part of Microsoft to maintain the product, unless covered by a custom support contract. Even, in this case, the support is not the complete support offering one would normally expect from a Microsoft product as it is intended only to keep things operational until a migration to a newer platform is made.
April 2016
The April deadline, signaling end of life for Microsoft SQL Server 2005 can have serious consequences to your business if not properly prepared. Although ideally the SQL Server will still run, the lack of any support at all, including security updates, means that anyone still running the product needs to have a migration plan in place. It also signals it is time to act on that plan, and the sooner the better.
The databases themselves are not the only thing at risk after the end of support, as will every application that relies on those databases, affecting the performance, reliability, and compliance of SQL server security.
Even organizations running the product with a support contract in place are facing a significant threat from an entire community of hackers and cyber criminals that have spent the last ten years of the product's life poking holes in the system. Once the system no longer receives support in the form of security patches, every application that touches them is vulnerable to theft and corruption.
The Solution To End Of Support
Microsoft is readily prepared to offer a solution to the issue of end of support with the option to migrate to other Microsoft platforms, such as SQL Server 2014 (or SQL 2016, upon its release), or Azure SQL Database. Microsoft has made the benefits of both performance and security no secret when moving over to newer systems, as well as flexibility, as you are able to opt for a hybrid solution that splits operations between cloud and on-premise systems.
Microsoft has stated that SQL Server 2014 offers a number of improvements, including:
The new product is expected to be as much as 13 times faster than SQL Server 2005.
New AlwaysOn Availability features that were absent in the outdated product.
Data quality services.
Master data services.
Robust integration services.
Analysis services tabular mode.
One of the major benefits enticing business to make the switch is the incredible cost-saving potential, insisting that substantial amounts of money can be saved by taking into account the reliability, resource allocation, and performance of the upgrade.
Whether you are excited by migrating to a newer, better performing platform or daunted at the idea of migrating to a new system, one thing is clear. April 2016 brings the end of extended support for Microsoft SQL Server 2005, and the choice is no longer a choice.
Want to make the migration from Microsoft SQL Server 2005 a seamless and easy one? We can help! Call Veltec Networks at (408) 849-4441 or info@veltecnetworks.com.