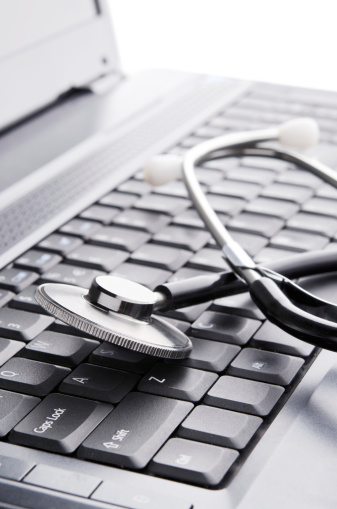 Working in the Healthcare Industry Requires Email Encryption
If you are working in the Healthcare Industry, you probably already know how important encrypting your emails is. Email is a very important business communication tool in all organizations. The Health Insurance Portability and Accountability Act (HIPAA), has complicated implementation options and government security regulations you must oblige by.
Employees of all health organizations rely on email and can find it challenging at times. Trying to figure out how to use IT correctly to comply, takes away time from caring for your patients. But, by hiring a third-party IT service provider, you can save time and money, while also relying on someone with technical expertise in HIPAA's implications and requirements for secure email. Instead of relying on office managers and practitioners to manage your IT needs, you can put your trust in the professionals.
HIPAA was created to run the healthcare system more efficiently, accessibly, and securely. There are three main regulations in which apply to the use of email:
The Electronic Data Interchange (EDI) Rule: This helps you transition online easy by establishing standard health information terminology and electronic billing code sets.
The Privacy Rule: This defines uses that are allowed and disclosures of the Protected Health Information (PHI) confidentiality and identifiable individual health information.
The Security Rule: Helps you learn how to protect the confidentiality, integrity, and availability of electronic Protected Health Information by establishing standard safeguards.
The Security Rule is most important for email encryption. All of your incoming and outgoing email messages must be made available on demand, it doesn't matter how long ago it was sent or received. Any information breaches will have a significant financial penalty on your organization. HIPAA requires you have multiple layers of encryption:
Domain-to-Domain encryption: Uses Transport Layer Security (TLS) to secure an email network between organizations and business partners.
Policy-based encryption: By using words or phrases in the email it will establish rules and parameters to automatically encrypt.
User-based encryption: You decide which emails are encrypted.
Emails can contain important patient information such as; birthdates, social security numbers, and health insurance claim numbers, accidentally sending this information to a wrong address can be a big penalty and you must report it to the person(s) affected. When it comes to encrypting emails it can be very challenging at times, but by hiring a trust IT service provider, you can make sure your emails are secure and steer clear of accidental email violations or breaches. They also offer you fixed-monthly payment plans which can save you money in the end in all kinds of ways.
To learn more about how to start encrypting your emails, give us a call at (408) 849-4441 or send us an email at info@veltecnetworks.com. Veltec Networks will assist you with the process of protecting your information that matters most by complying with the HIPAA.