On March 22, 2016 the Office for Civil Rights (OCR) began an HIPAA Audit Program to monitor the level of privacy and security in businesses. The Phase 2 audit program is a forerunner for the complete program implemented by OCR, but compliance groups are presently in place to assist organization with forthcoming updates and changes.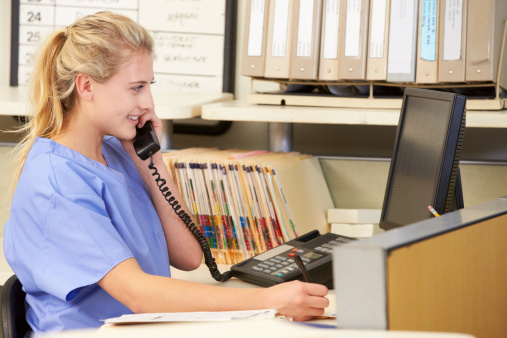 What is "Phase 2 Audit"?
The OCR mentions on its HHS Health Information Privacy website that they are looking to provide transparency for all policies and procedures covered by businesses and their associates to ensure compliance with Privacy, Security, and Breach Notification rules.
Awareness of necessary requirements to meet OCR standards should be a mandate for potential auditees. Luckily, all procedures and policies are outlined by the HIPAA Rules, so diligent monitors of the same should have no difficulty in understanding what is expected of them.
Whom Will They Be Auditing?
The audit will include CE's and BA's, their size, location and operation. OCR wants to cover a wide scope of potential auditees for a complete analysis. If any organization has a history of procedure issues they won't be eligible for the Phase 2 audit. The audit will cover 5 sections:
Section 1 – Email Contact and Questionnaire for covered entities. If entities do not comply OCR will use public information.
Section 2 – Business Associates will undergo the same process as covered entities.
Section 3 – selected organizations are notified via letter with an answer expected in 10 days. CE's or BA's selected for desk audits must have them completed and delivered in 30 days.
Section 4 – Onsite Audits will be conducted within 5 days. The remainder of the process is to be completed same as section 3.
Round 5 – Post-Audit Follow-Ups are done to ensure compliance. Any organization found in violation will be thoroughly investigated.
IT companies Provide Assistance In Understanding IOS
Internetwork operating system (IOS) is the system used to control most switches, routers and global telecommunications. It is available for you to multitask and enables you to use IT hardware via connecting your devices to the outside world.
This configuration sounds easy but is actually quite complicated. Enlisting professional help from an IT expert will keep your business operating steadily by keeping your connection running without interruptions. They understand the nuances of the various modes and operations of your IOS system and will keep it maintained if anything goes wrong.
Some business owners have an aversion to hiring IT professionals. However, the question they need to ask themselves is: are they equipped to handle any glitches in the system and still have time for "regular" work?
Many company owners don't maintain the level of in-house computer literacy needed to maintain IOS software so IT experts are there to do all the work for you. IT companies do all the IOS work you don't have time for by keeping your system upgraded, updated and fix problems before they become major issues.
They understand coverage flexibility, IOS continuity, software updates/upgrades and of course maintenance. A good IT company handles all the confusion and functions of all the details involved with internet communication and global interactions, freeing company owners to conduct their business with confidence.
Hiring a professional IOS IT system management company is strongly recommended for the smooth function of your workflow. They will meet all your communication needs by servicing your system. Give Veltec Networks a call at (408) 849-4441 in San Jose or send us an email at info@veltecnetworks.com. One of our IOS specialist will be available to assist you.