That's Why Your Accounting Firm Needs A Secure Remote Access Solution
Fall victim to a cyberattack and you'll find that the following cleanup is incredibly costly.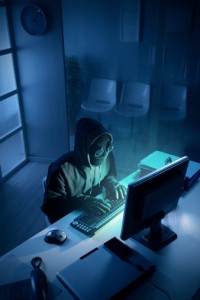 It costs businesses an average of $150 per compromised file to recover from a security breach. All right, $150 isn't worth worrying about… but thousands of files are usually compromised in a single attack, so you're not looking at just a $150 hit. No, the recovery process will likely cost you as much as $150,000 and it might even cost more than a million dollars.
The Cloud: A Blessing and a Curse
There' no doubt that using the cloud to access business remotely is convenient.
But this convenience comes at the cost of putting your data at risk if you're not properly securing your network. That's because if you can get on public Wi Fi without a password, so can anyone else… including cybercriminals that know how to use that shared connection to access your network and steal your data.
Veltec Networks will keep your data safe from cybercriminals by using the very latest network security techniques and technologies, including:
VPN Technologies
A virtual private network (VPN) uses a combination of dedicated connections, virtual tunneling, and encryption protocols to protect your remote communications.
Okay, that's a lot of technical terms to throw at you without any explanation… basically, what all this means is that with a VPN you'll be able to access your data over a public connection as if it were a private connection to your accounting firm's network.
Veltec Networks knows how to set up a VPN that will allow you to access business data remotely without worrying about compromising your security. Go ahead and give us a call at (408) 849-4441 or send a message over to info@veltecnetworks.com if you're interested.
SSL VPN
Secure Sockets Layer (SSL) protocols allow traffic from your web browser to securely connect to your VPN device.
The advantage of SSL VPN is that SSL is already enabled in modern web browsers. What this means for you is that, unlike traditional Internet Protocol Security (IPsec) VPN, you won't have to install any additional software just to establish a connection.
Two-Factor Authentication
Two-factor authentication (2FA) involves using, you guessed it, two factors to confirm that you are indeed allowed to access whatever you're trying to access. It adds another layer of security that cybercriminals have to deal with if they want to break into your network.
An example of 2FA you can relate to is the debit card in your pocket. To withdrawal some cash from an ATM you'll need the card itself (Factor #1) and you'll also have to know the PIN (Factor #2).
One way using 2FA could better protect your network is by adding an extra element to your password protocols. You'll enter the password correctly, but you can't log in just yet. You'll have to also plug in a unique access code that's contained in a text message that is sent to the phone number on file for the user that's trying to log in.
In this case, even if a cybercriminal somehow gets ahold of your password, they'll still be locked out of your network because they don't have physical access to your phone.
Contact us at (408) 849-4441 or info@veltecnetworks.com for more information about how we will secure your accounting firm's network.