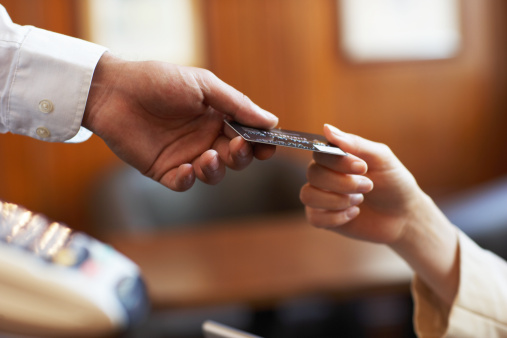 Kmart, one of the country's largest discount retailers with over 1,300 stores nationwide, reported over the weekend that they were the latest target for cyber criminals. Kmart confirmed that their payment data system was "purposely" infected with a new type of malware that allows a hacker to steal customers' credit card and debit card information.
Kmart claims that only debit and credit card information was stolen, and that customer information such as address and telephone numbers were not breached. Because that makes it so much better, right?
The breach, which started in early September, was discovered on Oct 9. If you have shopped at Kmart in the past month, you need to take steps to ensure your information is secured. Confirm with your bank that your credit cards transactions are yours and that no fraudulent transactions have occurred.
In a company announcement, Kmart President Aladair James claims that there is no evidence that any Kmart.com customers were impacted.
This cyber attack may only impact Kmart's point of sale solution and not their company online store. Again, check with your bank to ensure your personal accounts were not impacted.
This serves as another reminder that you are vulnerable and this type of criminal activity is "out of your control."
There is a service that claims to protect your personal information. LifeLock is a service that you can subscribe to that protects your personal details and credit information.
This monthly service claims to watch your bank accounts and credit card transactions, and when activity happens, they will send you an alert reporting the activity. There are many other features according to the company website at https://www.lifelock.com/. Having eyes on your accounts at all times is a good way to know whether someone else is trying to take advantage of you, and it can make all the difference to shutting down a cyber attack and protecting your interests.
We are confident that Kmart, Home Depot, Target, and all the other recently reported victims of data breaches are simply the tip of the iceberg. We know about these attacks because these are large corporations, and they know that the news will get out whether they report it directly or not. There are plenty of smaller companies out there who sweep evidence of data breaches under the rug and hope no one will notice, and even worse, there are many who never even know they've been compromised.
Your business must have a reliable information technology security solution in place, and we can help you. After all, the biggest risk to a security breach is the potential hit to your business' reputation and the lives of your employees. Don't put your business at risk: call Veltec Networks right now to book a complimentary consultation with our technology security experts.
Call (408) 849-4441 or drop us an email right now at info@veltecnetworks.com. We are here to make sure your business is safe!