I came across a video interview recently that touched on the topic of strategic thinking in information technology. The interview was conducted at this year's World Health Care Congress in Washington DC, but the point longtime CIO Dr. Mansur Hasib makes applies to all sectors of business, not just healthcare. Dr. Hasib argues that all too often chief information officers report to a business's financial or operations executive when it's best practice for them to report directly to the CEO. His reasoning is simple and I agree with it: The CEO's role in a business is strategic planning and an information technology department's role in business should be the strategic implementation of technology.
[youtube https://www.youtube.com/watch?v=QxsOZQJbjNc]
Put Information Technology in the Lead
CIO Magazine's State of the CIO report from 2015 found that 44 percent of CIOs do in fact report to their organization's CEO, but that means there are still 56 percent who don't. Of that latter group, the largest percentage report to their business's chief financial officer.
To put it plainly, the role of a CFO is to minimize a business's financial risks and contain its costs. So when they look at IT systems and staff, all too often they just see potential costs. True, IT staff and systems come at a cost, but information technology used correctly is a business investment and investments are the strategic tools of chief executives. If we plant a seed for our business today and nurture it, what can we grow in five years? Whether it's a new online ordering system that lets a small business reach a global market, a real-time collaboration tool for offices on different coasts, or a digital phone system that eliminates an old, redundant analog phone network, each business has countless potential IT investment opportunities.
Reporting Structure Can Affect Strategic Thinking
In many industries, I would go so far as to say that a business's CIO is a better fit for chief executive than the CFO. A good CIO –any good IT professional in fact– thinks strategically in the same way a chief executive must. In the business world, information technology should only be judged on how well it achieves a business's goals. Does this particular technology widen our market? Does that technology help retain customers? A good CIO always needs to know more than just technology, they need to know their whole business and their whole industry to make these kinds of assessments.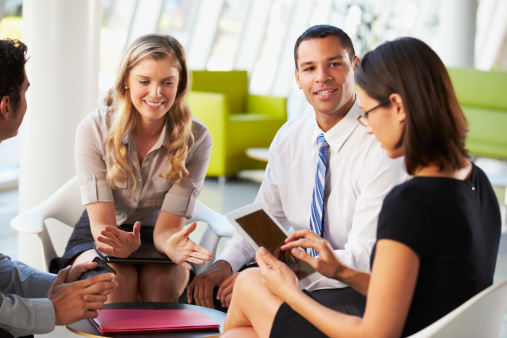 An IT department reporting to an administrative chief can start to think of itself as just an order taker. A team that reports directly to a chief executive can see itself as an innovator and actual leader in the business. Think of the advantages this can offer. Strategic thinking means thinking and acting proactively in all directions, down throughout the business, up to your CEO, and even outwards to your customers and competitors. An IT department fully invested in your business's goals, engaged in your business's long-term health, and reaching out to your other teams and your customers can pay dividends for years to come.
Get More Advice on Strategic Thinking for Business IT
Do you want further advice on IT strategic thinking? Do you want to find out how your business can better use technology and become a leader in your industry? Our team has years of experience to offer you. Give Veltec Networks in San Jose a call at (408) 849-4441, or send an email to info@veltecnetworks.com today.