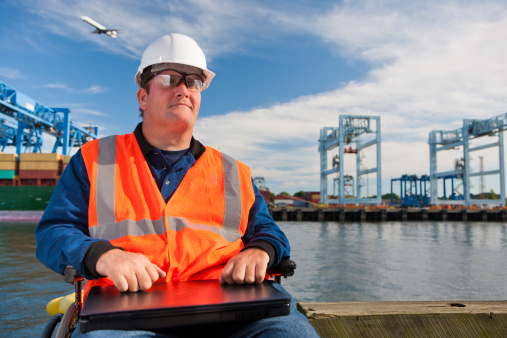 Cloud computing really is the way of the future for business information technology. Some companies might call it a fad, but it's a reliable IT strategy and it's here to stay. If it's done right, the payback in reduced expenses, greater productivity, and better client and vendor collaboration can be immense. ANY company of ANY size or industry can benefit from the cloud, and these are the top 4 benefits your business can take advantage of:
Easy Accessibility: This is the biggest strength the cloud has to offer. Data stored in the cloud is accessible from any device that can access the Internet. You can start work on a document at the office, pick up working on it at home, and then pull it up on your smartphone or tablet later to show to a client. You don't have to try to juggle multiple databases or contact lists; everything syncs up across all your devices, so staying organized is a breeze.
Better Sharing & Collaboration: Because the cloud is so easily accessed, it's incredibly simple to share work among multiple people. Your employees can collaborate on the same projects and use the same files without having to email things back and forth – they can all access the same documents from one central location. You can also easily share files with your vendors or your clients – give them temporary or limited access to your cloud, and they can quickly and easily take a look at the document you prepared for them.
Increased Speed & Reliability: Any systems that are stored in the cloud aren't being slowed down by aging hardware or backed-up servers. We keep the systems that run your business at their best with regular maintenance, tuning, and upgrades, which delivers the highest level of speed for your applications. Plus, the data centers that our cloud services are based out of are designed to withstand power outages and disasters, so your systems are kept running around the clock for easy access.
Scalability & Flexibility: It's incredibly easy to adapt the cloud to YOUR unique needs. Get as much or as little access for the number of users you need, and if those needs change down the road, it's easy to change your service to match. You can load as much into the cloud or as little as you want as well, so it could be as simple as only one particular program or file sharing solution, or as widespread as an entirely virtualized system. The choice is yours.
Veltec Networks is ready to make sure that you can take advantage of all these benefits and more when you migrate to the cloud. We've got the experience and expertise to ensure you get a smooth and easy transition to whatever cloud solution works best for your needs. Call us at (408) 849-4441 or send an email to info@veltecnetworks.com to learn more.