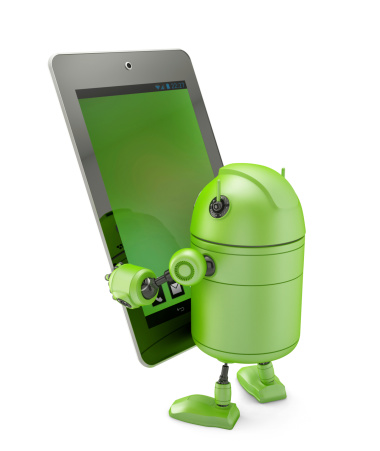 Having an Android device is like running a computer and, when you get it, you install everything you possibly can. Ever notice that it may be lagging behind or you still need more efficient tools and apps? Stop being frustrated and follow this guide to improving the security and efficiency of your Android device.
1.   Get Virus and Malware Protection
Being open source software means people can edit the code and configure it how they want. That means people can create viruses and malware for your Android device. A professional needs everything to be accessible without the risk of being hacked or infected with viruses and malware. These threats can lock you out and hold your files hostage. This is something you don't want holding you back from your day to day tasks, such as; phone calls, emails, pictures, documents and messages. Already worried about your device and contacts? Don't stress and give Veltec Networks a call – they know what they are doing.
2.   Use the Android Device Manager
What is Android Device Manager, you ask? Well, it's exactly like Find My iPhone. It can ring your device, lock your device, and even erase it, remotely. Even if you don't set it up right away, it is a good option to know about. Android Device Manager allows you to access it even if your device isn't set up with it from the beginning. Simply have a Gmail account connected to it and log in to Android Device Manager when you need it.
3.   Install Google Chrome
Google Chrome is the most highly recommended Internet browser, today. Not only is it quick and easy, but it allows you to sync your desktop version with your mobile version. Don't worry about keeping track of all your bookmarks, they will sync automatically, with your Gmail account. Remember to set it up on your desktop version, under settings.
4.   Turn It into Your Favorite Reader
With the Play Store, you are able to download Kindle and Kobo apps and sync them with their respective clouds. Have any e-reader files that aren't from their stores? No problem! Simply download Google Books and let it manage your own personal library. This app is perfect for reading PDFs and company handbooks on the go. Check out the Play store for books, as they have some free ones available. Install it and have Google Books on hand, in case you need it.
5.   Download Office Mobile and OneDrive
Ever wanted a mobile word processor that actually works, or a spreadsheet editor that isn't a pain? Coupling Office Mobile and OneDrive keeps your files secure and accessible anywhere you have data. Need to edit a project on the bus or subway, or want to get ahead and start a basic budget? Start them on your device and save it to your OneDrive. They will now be accessible wherever you need them, as long as you have Internet access. Need help with creating a mobile office, cloud storage or file sharing? Give Veltec Networks a call, as they know how to properly set up a mobile office, and get you up to date on your technology.
It's never a good time to be away from the information you need the most, especially in crucial situations. Not only can Veltec Networks help you out with all your mobile security and office needs, but they will get all of your devices and computers working in sync. Don't wait, give them a call at (408) 849-4441 or email them at info@veltecnetworks.com. Finding the best IT support that knows all of your needs is difficult, and Veltec Networks is here to make that simple.