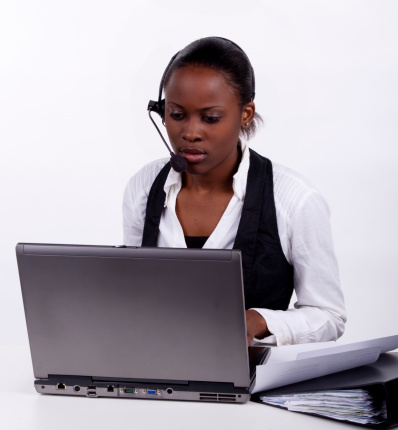 Strategic technology trends, including new concepts like software-defined networking and 3D printing, will make an impact on IT sooner than most would think. Gartner Inc., a technology research and advisory company, predicts the total economic value of future technology will be worth $1.9 trillion dollars in 2020; and will impact and benefit a wide variety of industries, such as retail, healthcare, and transportation.
Social, cloud, mobile, and information aspects of technology continue to drive change and create new opportunities, as well as demand for advanced programmable infrastructures that can be executed at web-scale.
The top 9 strategic technology trends expected during years to come include the following:
1.      Smart Machines
The smart machine era is expected to blossom with an explosion of contextually aware and intelligent smart advisers, personal assistants, advanced global industrial systems, and public availability. It will be the most impactful in the history of information technology. New systems that fulfill some the vision for what IT might accomplish, are now emerging for both individual and enterprise use.
2.  Mobile Device Management and Diversity
An evolving variety of mobile devices, computing styles, user contexts, and interacting paradigms will make everything more complex to achieve through the year 2018. The size of the mobile workforce has doubled, and also tripled the use of BYOD programs.
This has lead to the need for revision of enterprise policies regarding employee-owned hardware usage. Most companies only have policies for employees accessing their networks using devices that the company owns and manages; but companies need to begin setting policies to define clear expectations and requirements regarding what type of activity can be done on employees' personal devices. Flexibility must be balanced with confidentiality and privacy when establishing these BYOD policies.
3.     Mobile Apps and Applications
Technology research organizations predict that through 2014, improved JavaScript performance will start pushing HTML5 and browsers as a mainstream environment for enterprise application development. Developers must focus on creating expanded user interface models with enhanced voice and video to connect people in innovative ways.
Mobile apps will continue to grow while other applications shrink. Larger applications are more comprehensive, while mobile apps are smaller and more targeted. Developers should look for ways to combine mobile apps in order to create larger applications.
4.     3-D Printing
In 2014, worldwide shipments of 3D printers are predicted to grow by 75%, and in 2015 double from there. While expensive "additive manufacturing devices" have been around for nearly 20 years, the market for devices with corresponding material and build capabilities, is growing rapidly.
The consumer market has created a lot of hype to ensure organizations realize that 3D printing is real, practical, and a cost-effective way to reduce costs through improved designs, short-run manufacturing, and streamlined prototyping.
5.     Hybrid Cloud Services
Combining personal clouds and external private cloud services is essential. Enterprises should strive to design private cloud services with a hybrid future in mind, while ensuring future integration/interoperability is achievable. Hybrid cloud services can vary from relatively static to extremely dynamic. However, early hybrid cloud services will most likely be static engineered compositions, such as integration between a public cloud service and an internal private cloud.
6.     The Personal Cloud
The personal cloud era marks a swing of power from devices to services. In the future the specific type of device used won't be important. Instead, users will use a collection of devices and a personal cloud as their primary hub.
7.     Cloud/Client Architecture
Cloud/client computing models are evolving. With this architecture, the client is a rich application that runs on a device connected to the Internet, and the server is a set of application services hosted in a scalable cloud-computing platform. The cloud acts as the control point and system of record, and applications will be able to span multiple client devices.
The client environment might be browser-based or a native application, but the increasing power of browsers will be available to many client devices, both mobile and desktop. The need to manage bandwidth, robust capabilities in mobile devices, and the cost of networks increase the incentive to minimize a cloud application computing and storage footprint, as well as to utilize the intelligence and storage of the client device.
8.     Web-Scale IT
Web-scale IT is a pattern of global-class computing that offers the capabilities of a large cloud service provider within an enterprise IT setting. Large cloud providers, such as Amazon, Facebook, and Google, are re-inventing the way IT services are delivered. These services will offer capabilities beyond scale in terms of size, but also speed and agility. In order for enterprises to keep up, they'll have to compete with the architectures, practices, and processes of these exemplary cloud providers.
9.     The Internet of Everything
The Internet is expanding beyond computers and mobile devices, with enterprise assets such as field equipment, cars, and televisions. However, many enterprises and technology vendors haven't discovered the possibilities of an expanded Internet. With it they can digitize their most important services, products, and assets.
Have questions about the future of technology and how IT will impact your San Jose business?  Veltec Networks is focused on making sure our clients are on the leading edge of technology.  Call (408) 849-4441 or email us today at info@veltecnetworks.com to learn more about how we can help your business with quality IT support and guidance on the technology that matters.