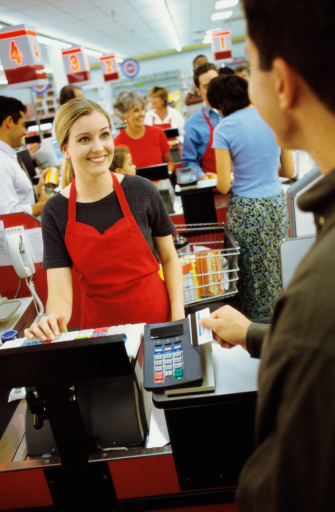 With the increasing globalization of retailing, both in terms of their points-of-sale and their points-of-supply; the information technology (IT) spend in the retail sector has increased significantly. IT plays an increasingly important role in the management of complex retail operations.
Market knowledge, as well as control of data and information, is key to obtaining a competitive advantage in the retail sector. Markets are continuing to grow and become more complex; the simple process of retailing has started to deploy more advanced retail information systems to cope with all the transactions involved.
Today, retailers need to transform their IT capabilities for multiple reasons, including:
To increase the company's ability to respond to the evolving marketplace through enhanced speed and flexibility.
To collect and analyze customer data while enhancing differentiation.
To work effectively; retailers need one system working across stores (or even across national borders) to make sure the most effective use of stock and improve business processes.
Retailers are beginning to notice that technology's role is one of an enabler. Essentially, information technology can speed up processes and deliver cost saving benefits to the company.
The retail industry faces many specific challenges related to IT management, including:
Many retailers struggle with information overload because they're required to collect and sift through mass amounts of data, then convert it into useful information in a customer-centric industry.
Transparency and tracking
Retailers must increase transparency between systems, as well as obtain better tracking to integrate systems from manufacturer through to the consumer while obtaining customer and sales information.
Global data synchronization
Due to radio frequency identification/electronic product coding, the entire supply chain has become more intelligent. Retailers must enable the use of real-time data to watch inventory levels. In addition, radio frequency identification tagging positions the company to be able to safeguard its shipments by allowing products to be tracked from manufacturer through the entire supply chain.
PCI Security Compliance addresses the retailer's internal security setup and practices, in order to mitigate payment security risks. Every business engaged in credit card payment processing is required to comply with PCI Security Standards. If a retailer collects or stores credit card information that becomes compromised, the retailer may lose the ability to accept credit card payments. Other possible consequences include lawsuits, insurance claims, cancelled accounts, and government fines.
The retailers who take advantage of outsourcing IT will obtain optimal advice and benefits from outsourcing. Many retailers have turned towards IT outsourcing as a way to control costs and improve their service delivery.
Have questions about IT for your retail store?  We are here to help you.  Contact us today by calling (408) 849-4441 or emailing our San Jose IT support team at info@veltecnetworks.com.  We look forward to helping you with all your IT needs.