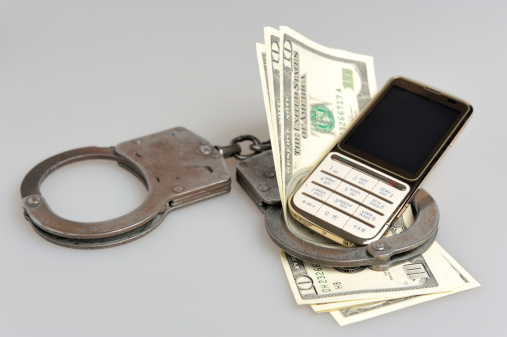 Smartphones and gadgets today cease to be just tools for communication. They evolved from luxury, to need, to something most people can't live without. With the amount of information we store in them, what will happen if they get lost? Or perhaps stolen? The CTIA and its member companies have been working since last year to help law enforcement resolve stolen phone problems.
CTIA and participating wireless companies unveiled the key to stopping smartphone theft, a commitment to protect its consumers without compromising the company's competitive edge to grow and innovate. They call it the "Smartphone Anti-Theft Voluntary Commitment."
Law enforcement bodies and policymakers have worked together, with direction from the Federal Communications Commission, to create a practical, versatile approach to eliminate the after-market of stolen phones. An integrated 3G and 4G/LTE database designed to disallow reactivation of stolen phones is one of the major components of the effort. As more countries and more carriers around the world participate in the database, thieves will have lesser outlets for their stolen smartphones.
Users are also being educated by wireless companies about passwords, preventative apps, and other measures to ensure the safety of smartphones and the information they hold. CTIA and its members even produced public service announcement (PSA) video to grab more attention from smartphone users. It tackles the smart use of phones, and ways and means to deal with a stolen or lost smartphone.
At the end of the day, CTIA and its members remind, smartphone safety only comes second to personal safety.
BEFORE your smartphone is lost or stolen:
Be Aware. Be wary of your surroundings and be mindful of your smartphone use conduct. If the environment feels sketchy, better not draw attention to your smartphone. Similar to how you keep your purse or wallet, keep your phone away from targeting eyes.
Lock It. Passwords are important if you want to employ privacy. The moment you hold your smartphone, set a unique password that only you would know. Change the security key on a regular basis to avoid being pried into by other people. In case the phone is stolen, your data is safe from exploring hands.
 Add Apps. A number of apps to remotely track, lock, or erase personal information on your smartphone is available on the internet. Some apps can even set off an alarm to draw attention to a stolen smartphone or take a photo of the thief and automatically send the photo to your email. These apps can help back you app in the event that your smartphone gets stolen.
Save It. Always have a backup of important files and data such as photos or events, in your email or other devices. You never know what might happen so better be ready and copy the contents of your smartphone somewhere else.
Insure It. If you can swing for insurance, apply for your device through your wireless provider or a third party so that in the event that it is lost or stolen, your replacement device is covered.
AFTER your smartphone is lost or stolen:
Report It. Immediately send a notification to your wireless provider when your device gets stolen. You can avoid incurring charges on the usage if you report it on time. If your device is lost, hold the services to your phone so that if it turns out that it was stolen, you can also avoid thieved service charges. Let the police know of any tracking apps you have installed to help them resolve the problem faster.
Locate it. Never attempt to recover your smartphone by yourself. CTIA and its members remind you that your safety should always be your number one priority. Since you've already installed apps that can track your smartphone, activate the app from a safe location, and if you can, lock your smartphone to prevent extraction of personal information.
Erase It. Sensitive information such as financial or health records, pictures, or passwords must be remotely deleted if possible. If your smartphone contains passwords and PINs, change them immediately. Wiping your smartphone is like setting default factory settings, cleaning it of everything stored in it.
Have questions about your smartphone security?  Give us a call and have our team of mobility experts take care of you.  We are here to help you with your mobile device security and "BYOD" needs.