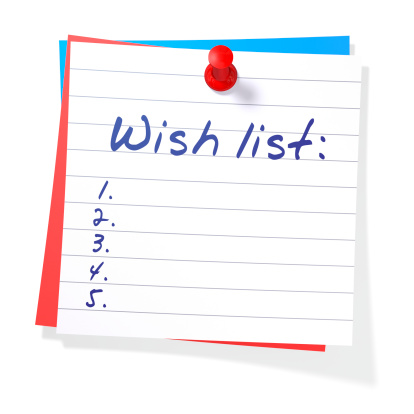 The holiday season is upon us, and many businesses are preparing for the start of the New Year. Does your business have the technology you need to compete in 2014? If not, take a look at the following IT wish list.  You may need to do a little shopping.
1.    Windows XP Alternatives
An new operating system should be on the top of every Windows XP user's list. Microsoft will end support for Windows XP on April 8th, 2014. After this end-of-support date, Microsoft will no longer provide automatic updates and security patches to protect your PC. If you continue to run Windows XP, your systems will be vulnerable to malware, viruses, and security risks. As for healthcare organizations, Windows XP will make HIPAA compliance impossible.
2.    Tablets for Business
As tablet technology continues to improve, many businesses are allowing employees to use tablets for work-related tasks.  Is a business-suitable tablet on your IT wish list? If not, it should be. Tablets allow you and your employees to access important information and applications, complete projects, and communicate when on the go.
3.    Hybrid Clouds
The public cloud and the private cloud both offer benefits to your business. When you combine private and public cloud infrastructures, you can use the best of both worlds. A hybrid cloud allows you to use the public cloud for non-sensitive operations, and a private cloud for confidential operations. Flexibility is greatly improved when using a hybrid cloud.
4.    Hosted IT Services
Hosted services let you use IT functions over the Internet to access storage, servers, and software applications. With hosted services, you can reduce scheduled downtimes for hardware upgrades or replacements. In addition, you can reduce the power consumed and physical space needed for hardware. With the cost saving benefits of hosted services, what business owner wouldn't want to add them to their IT wish list?
Complete your shopping and cross these items off your list before the holidays are over. Veltec Networks can help you!  
Migrate Away from Windows XP
Create a Mobile Device Security Policy
Use the Hybrid Cloud
Deploy Hosted IT Services
To learn more about our IT services and support, give us a call at (408) 849-4441 or send us an email at info@veltecnetworks.com.