Hackers are looking for any way to gain access to devices and if you download files and data a lot as part of your work, you should know what to look out for.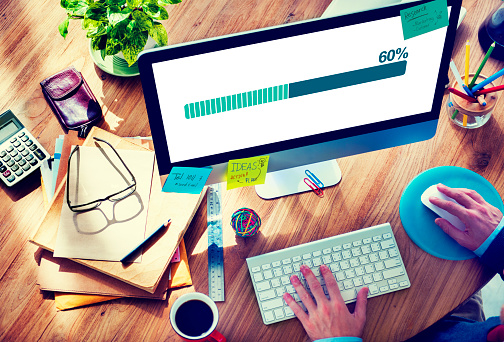 For many individuals, downloading things from the Internet as well as sharing files is part of their every day tasks. If this is something that you do on a regular basis, you need to know the risks involved as well as know what you should look out for. There are many types of cyber attacks that start with clicking an infecting link that may look like the real link you are looking for. Cyber criminals try to trick people into downloading files that have viruses and that is something you do not want for your business or your personal computers. Before you click any download buttons, use these tips to ensure that the link is safe and secure.
Beware of Unknown or Untrusted Sources. if you are downloading files from the internet, you need to make sure you know the source and trust them before you download anything. Don't open files from people you do not know. If you get a file link from someone you do know but it is unexpected, ask them to be sure they sent it. Cyber criminals also like to pose as actual people that you may already trust.
Don't Click Suspicious Links. If you do have suspicious or unknown links, do not click them, especially if they will initiate a download. The links may even be shorter as a way for the criminals to hide where it actually leads.
Stay Away from Discounted Software. More often than not, discounted software is not actually legitimate. The software could contain viruses or be pirated. If you are required to download software or update software on your work computer, stay away from any discounted offers.
Avoid Unauthorized Software. If you find unauthorized or illegally copied versions of software on online file-sharing systems, they are likely infected with malware. The unauthorized software is usually not supported by developers and you could not get any kind of technical support if you had problems. Your business could also become liable for expensive lawsuits or copyright infringement, among other things.
Stay Alert When a Lot of Information is Required. If you are asked for a lot of information about you before you can even access the download link, that is a huge red flag. You should never give away private information or passwords. Also, before you give anything away, review their permissions and privacy policy to see if that is normal.
Avoid Disabling Your Firewall. While it may happen that a legitimate file download needs you to disable your firewall, it is very rare and it opens you up to other hackers in the process. You want to keep this enabled at all times, even if the download link is legitimate.
As always, you should trust your instincts but always be aware of the possibility of a hacker or fake link. You should get in the practice of asking permission before downloading anything on the device and only download things you are sure are safe. For more information about keeping your company information and devices safe in San Jose, be sure to contact Veltec Networks via (408) 849-4441 or info@veltecnetworks.com.