If you're in the market for a new business laptop, you must take into consideration a number of factors. Your particular field of business may put a premium on processing power, or on portability, for instance. Business owners who need to equip large teams may simply choose the most affordable laptop possible to get their entire workforce on-board.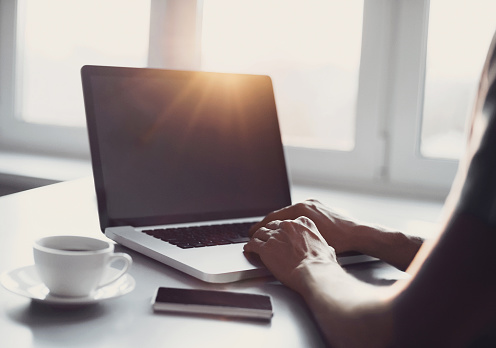 Whatever the case, one of the following seven laptops is sure to meet your business needs in the year 2016:
1. Dell XPS 15 Touch (9550)
This general purpose laptop is the ideal replacement for an aging desktop system. It has an Intel Core i7 processor with a speed of 2.6 GHz, which is plenty of power for most business applications, and 16 GB of RAM. If you want considerable power in a portable package at a convenient price, this is a great option.
2. Apple MacBook Pro
The MacBook Pro has long stood in favor with creative professionals in a wide variety of disciplines. As with all Apple products, the brand and its OS X software are the major selling points. Apple offers a range of MacBook Pro laptops, but a typical business variant has a 2.7 GHZ dual-core processor and 8 GB of RAM. These laptops are pricier than many others that have similar features.
3. Dell Inspiron 11 3000 Series
For an affordable, general purpose laptop that works reliably, there is no better choice than the Dell Inspiron 11-inch 3000 Series. Although it has a 2.3 GHz processor and only 4 GB of RAM, its low price and slim profile make it a superb choice for providing large teams with standardized equipment.
4. Asus Zenbook
The Asus Zenbook is an ideal choice for businesspeople who frequently travel and go to meeting after meeting. Its lightweight, all-aluminum body handles the stress of travel very well and offers Intel i5 processing power with 8 GB of RAM at a price of about 25 percent of what a comparable Apple MacBook could cost.
5. Asus K501
When processing power is at a premium, there are few better choices than the affordable Asus K501. It features an Intel Core i7 processor and a dedicated NVIDIA GeForce graphics co-processor on-board and a full 512 GB of solid state storage. If you want your laptop to perform graphics renders, show promotional films and really perform as a business workhorse, this is the laptop for you.
6. Macbook Air
It's hard to beat Apple in the ultra-portable laptop category. Although the MacBook Air does not have the processing power of comparably priced computers, with a 1.6 GHz processor and either 128 or 256 GB of storage, its ultra-thin design and impressive suite of software options make it a contender when portability is key.
7. Lenovo Thinkpad T450S
The Lenovo Thinkpad is a moderately priced laptop that performs well in business applications. Its full set of ports makes it ideal for situations when connectivity is essential, and it features a hot-swappable battery that makes travel much less stressful than it would be with competing laptops in this price range. It also features a durable, slim chassis that makes it a good option for frequent travelers.
Veltec Networks is the trusted choice when it comes to staying ahead of the latest information technology tips, tricks and news. Contact us at (408) 849-4441 or send us an email at info@veltecnetworks.com for more information.