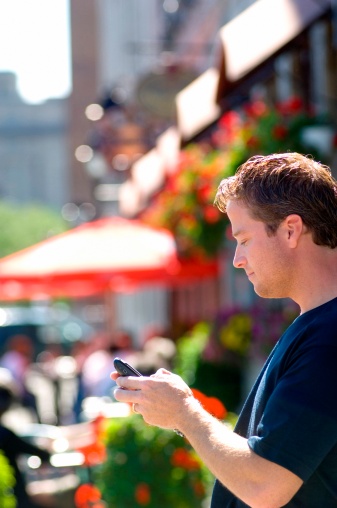 This past weekend, BlackBerry planned on releasing BlackBerry Messenger (BBM) to Android and Apple smartphone users. However, the release was suspended due to an unreleased version of the BBM for Android app, which was recently posted online.
According to a BlackBerry blog post, the unreleased app caused a few issues that the company is attempting to resolve. The team at BlackBerry continues to work around the clock, in order to bring BBM to iPhone and Android.
The company didn't elaborate on the cause of these issues, but security experts suggest that Blackberry is unable to cope with the increase of activity on its servers.
Most Android users assume that if an app is in the official Google Play store, it must be official and secure enough to install onto their phone. However, the poorly-policed Google Play Android app store has multiple BBM apps at the moment, none of which are the official release. Unfortunately, these BBM apps aren't safe to install.
Approximately 1.1 million active users downloaded the BBM app for Android within 8 hours of launching, although it was the unofficial version. However, this suggests that the demand for the BlackBerry instant messaging service on various mobile platforms is incredibly high.
iPhone users who have downloaded BBM for iPhone will be able to continue their use of BBM, but the unreleased Android app will be disabled. Customers who downloaded the unreleased version are encouraged to visit www.BBM.com to register for updates regarding the official release date for the Android and iPhone BBM app.
Not sure what platform to use in your San Jose business?  Contact Veltec Networks today.  As your trusted San Jose IT team we can help with all your smartphone needs.