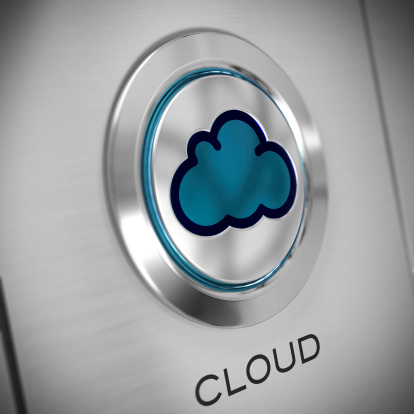 During the annual VMworld conference, CEO Pat Gelsinger explained that "What ESX was to server virtualization, NSM is to network virtualization" to emphasize the company's plans to virtualize networks.
While speaking to an audience of VMware administrators at the Moscone Center in San Francisco, Gelsinger said networking, "is the most important topic we will discuss today." The speech was webcast as well. He went on to say that "We're moving to a world where the network is just like the computer, where we will be able to spin up network services just like we can spin up [virtual machine] services."
The company launched NSX, the new hypervisor for network virtualization, during the conference. VMware, founded in 1998 re-introduced the concept of software virtualization to the world of commodity x86 servers.
In fiscal year 2012, VMware obtained approximately $4.6 billion (US dollars) in revenue. The industry has become full of virtual machines, both from VMware and competitors like Microsoft. According to Gelsinger, the number of virtual machines actually outnumbered the number of physical ones by 2010.
By putting software such as a server OS on top of a hypervisor sitting between the hardware and the hardware's OS, IT departments can move to these virtual machines easily from physical server to physical server, which allows for cost savings by consolidating servers and increasing dexterity of operations.
Now the company is attempting to solve the next area of IT operations, which it believes to be network provisioning. "Increasingly, the barrier to flexibility is becoming the network. While we can spin up a VM in seconds, [network] configurations can take weeks or months in response," Gelsinger said.
NSX, which acts as a unifying layer for control of the network resources such as switches and routers, may be the best way to solve this problem. "What ESX was to server virtualization, NSX is to network virtualization," Gelsinger said.
VMware NSX – The Platform for Network Virtualization
For the first time, switching, bridging, firewall capability and routing are built into a hypervisor and realized in an integrated manner at each virtual switch port to deliver unprecedented granularity of security, control, and visibility.
NSX controller clusters and management layer abstract automates these functions, enabling real-time consumption via cloud management applications and platforms. Overlays are deployed to decouple logical network services from the underlying network infrastructure.
In addition, the VMware NSX platform utilizes the adoption of VXLAN in commercial switching silicon to provide logical views of services and workloads attached to existing VLANS. VMware expects to continue leveraging partnerships with network vendors for the creation of smart overlays, so they're able to take advantage of additional capabilities in the network.
VMware chief architect for networking and one of the creators of OpenFlow, Martin Casado, explained NSX by telling the audience that when first designing OpenFlow, he wanted to:
"change the network architecture in a way so that you can have the properties in networks that you have in compute, when it comes to thing like operational simplicity, software evolve-ability, programmability."
In addition, he explained that "Virtual networks look like physical networks, but they have the operational model of a VM—you can create them dynamically, configure them programmatically, snapshot them, and move them around. This is really taking the virtualization operations model and bringing it to networking."
Over the past few years, VMware has developed a larger architecture so an organization's entire infrastructure is virtualized, which allows for easily automated operations.
Gelsinger also introduced a variety of other technologies in addition to NSX, which provides more elements to SDDC. VMware is now working  on its own products to virtualize storage, for example, with the beta introduction of the Virtual Storage Area Network (VSAN), administrators can create a virtual SAN out of server hard drives.
Do you have questions about server or network virtualization?  Contact us today!  As your trusted San Jose IT advisors we can make sure your business has the right IT solutions in place.  Give us a call at (408) 849-4441 or drop us an email at info@veltecnetworks.com.