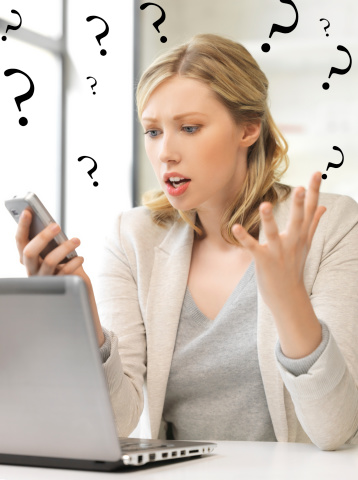 In early 2010, many individuals fell victim to a common scam, wherein hackers disguised themselves as Microsoft support technicians to trick unsuspecting victims into paying a fee to remove malware from their computers. And in the past few weeks, this fake support scam has reappeared with a vengeance!
According to Kristen Kliphouse, Microsoft's Executive of the Customer Service and Support Department, "this type of scam shows no signs of slowing down. Increasingly, we hear via our front-line support team, and even from friends and family, that these scammers are getting bolder, targeting not only individuals but also businesses."
As scammers continue to search for victims via telephone calls, it's fundamental to keep an eye out and beware! And keep in mind, there's been a massive spike in the volume of individuals targeted by fake support schemes.
Individuals & Businesses Must Keep an Eye Out and Beware – Here's What to Expect From a Typical Microsoft Support Scam!
Often, these scams use a combination of sales tactics, half-truths, lies, and potential consequences associated with ignoring the scammer's assistance. When a scammer calls, they'll claim to be a support technician, then try to trick you into believing that your computer is infected with malware.
Once you're feeling uncertain, the sales pitch begins – the scammer will try to convince you to:
Download malicious software to "remove the malware."
Let them remotely access your computer to "remove the malware.
If you fall victim to the scam, you're going to end up paying for worthless "assistance" or malicious software, and the scammer will potentially install malware on your computer while they're accessing it remotely.
If You Receive a Suspicious Phone Call – Please Contact Our Team of San Jose IT Support Experts Immediately!
If you receive a suspicious phone call similar to the one described above, we recommend calling our team of IT experts right away. We'll help you determine whether or not it's safe to speak with the caller. And if you've already received a suspicious phone call and allowed the caller to access your computer remotely, we'll help you remove any malware or viruses downloaded onto your computer!
In the meantime, here's a few tips to help you mitigate the risks of becoming a scammer's next victim:
Don't purchase any software or services without contacting us first.
Ask if there's a subscription/fee involved, and if so, hang up.
Don't allow control of your computer without confirming legitimacy.
Ask for the caller's information to report them to local authorities.
To learn more about this scam, or if you're looking to mitigate the risks of malware, viruses, and spam, give us a call at (408) 849-4441 or send us an email at info@veltecnetworks.com. Veltec Networks can help you protect your IT infrastructure against emerging security threats.