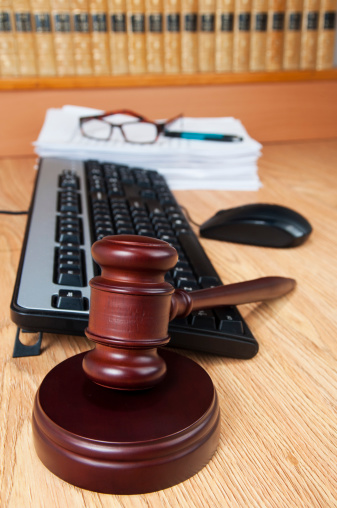 Law firms are increasingly using outsourced IT services for a number of reasons: security, innovation, cost savings, increased efficiencies and productivity, and the quality of IT services available today. They benefit from:
Access to world-class IT skills, experience, and resources,
The ability to focus on core competencies rather than IT,
Minimizing capital expenditures on IT infrastructures, and reduced overall IT expenses,
The ability to predict current and future IT budgets,
Increased protection from confidential data breaches and cybercrime, and
A competitive advantage through the use of advanced technologies.
Law Firms commonly outsource the following IT services:
Law firms that utilize document management, financial management, or case management systems typically have annual support and maintenance contracts with an IT Managed Service Provider (MSP) that provides them updates and technical support.
Secure Data Storage & Backup
While computer systems can easily be replaced, the intellectual information and property stored on these systems can't. Law firms often outsource their data storage & backup solutions due to the extensive amount of confidential data they work with.
Secure Email Service & Storage
With the increase in computer viruses, spam, and malicious activity online, it's becoming more common for law firms to outsource their email service & storage to ensure security. 
How To Plan For Outsourcing IT
To get the most from your investment, it's important to plan before, and during the early stages of outsourcing to ensure everything that's required is addressed. Consider the extensive amount of data you need to process and store, how much you want to spend, what IT capabilities you think you need, and what your staff, clients and vendors need to communicate efficiently.
From a technical point-of-view, review and inventory your IT infrastructure, and what hardware and software products you're looking to upgrade or replace.
Review third-party contracts and licenses to ensure that your hardware and software licenses permit usage by the service provider.
Lastly, be prepared to negotiate individual aspects of the outsourcing transaction, in order for the terms to be documented in a service level agreement.
If you have difficulty planning, your MSP can help. Start looking for a reputable MSP in your area and make contact with them. Most MSPs will consult with you, and provide an honest, no-obligation, no-cost assessment regarding products and services that will help your law firm increase efficiencies, productivity, security, and you competitive standing today and tomorrow.
Veltec Networks specializes in helping law firms with a complete range of IT support solutions.  Contact us today to learn how we can help your law firm with our outsourced IT services.  Leave the IT to the experts while you continue to serve the needs of your clients.  Phone (408) 849-4441 or email us at info@veltecnetworks.com.